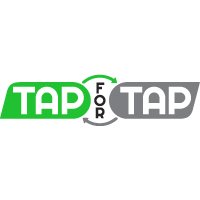 We're now looking at how we can move up the value chain and provide app developers with better quality banner placements and more installs
Victoria, BC (PRWEB) September 25, 2012
Tap for Tap's cross-promotion exchange allows app developers to earn credits by displaying banners within their app. Developers can then spend those credits to have their app's banner displayed within other apps in the exchange, gaining exposure and generating installs at no direct monetary cost.
"We began with the simple idea of facilitating the exchange of impressions to help developers drive installs for free" said Eric Dyck, Tap for Tap's Founder and VP of Marketing and Communications. "We're now looking at how we can move up the value chain and provide app developers with better quality banner placements and more installs"
Since Tap for Tap's inception thousands of developers have joined the cross-promotion exchange and started cross-promoting their apps. Impressions on the exchange have grown month over month and Tap for Tap is currently exchanging several million impressions daily, effectively generating millions of taps and hundreds of thousands of installs for the Tap for Tap developer community.
"We are thrilled with the growth and development of the app exchange thus far, but we want to take things to the next level" said Todd Dunlop, President and CEO of Tap for Tap. "The future of Tap for Tap looks bright and we're very excited about the changes and improvements that are coming"