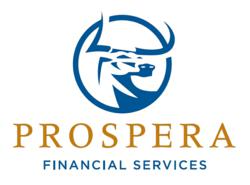 Prospera Financial is pleased to announce its affiliation with Dorsey-Wright, F-Squared and Good Harbor.
Dallas, TX (PRWEB) September 27, 2012
In an effort to deliver low-cost tactical asset management, Prospera Financial has entered into agreements with ETF money managers Dorsey-Wright, F-Squared and Good Harbor. This group of boutique investment managers has a strategic focus on the long-term success of its investors. The models developed are called PFS Portfolio Models.
Whether used as a core strategy or satellite strategy, these tactical models serve to enhance the advisor's ability to more effectively manage money through managing risk in their client portfolios by reducing exposure to market risks.
Because of PFS Portfolio Models all-inclusive approach, there are no constraints to use a single investment approach but rather the ability to apply multi-discipline and/or multi-strategy methodologies. With dedication to flexibility and agility, PFS Portfolio Models offer boutique asset managers in addition to larger asset managers that are typically offered by Prospera's larger peers in the Independent Broker-Dealer space. Prospera Financial, through PFS Portfolio Models, is committed to providing unique investment solutions while maintaining client and advisor demand for excellence, quality and responsibility.
About Prospera Financial Services
Founded in 1982, Prospera Financial Services, member FINRA/SIPC and a registered investment advisory, offers the flexibility and resources only found at some of the nation's largest broker dealers. Headquartered in Dallas, TX, Prospera was named Broker Dealer of the Year by Investment Advisor Magazine in 2009, 2010 and 2012. The firm supports Independent Financial Advisors nationwide. For more information about Prospera visit http://www.joinprospera.com
Media Contact:
Tarah Carlow
804-340-1770
http://www.joinprospera.com