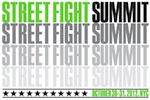 New York, NY (PRWEB) September 27, 2012
Street Fight (http://streetfightmag.com), the leading source of information on hyperlocal media and marketing, will host its second annual flagship Street Fight Summit 2012 (http://streetfightmag.com/street-fight-summit-2012/) on October 30-31 at 82Mercer in SoHo, former home of the Rock and Roll Hall of Fame Annex. The event will bring together 350-400 attendees in hyperlocal startups focused on publishing, mobile commerce, daily deals, loyalty, mobile advertising, location-based services and more; as well as national retailers and local businesses keen on further leveraging their local marketing strategies. Tickets are available for $599 through Oct. 9, when they increase to $799.
"Every fall in New York City, Street Fight brings together the hyperlocal ecosystem of sellers and buyers to learn from one another and maximize the potential of this exciting new marketing channel," said Laura Rich, CEO of Street Fight. "We hear constantly about new client relationships that are formed as a result of our events, and we look forward to providing continued learning and networking opportunities."
Street Fight will also unveil a first of its kind report on the "local consumer," a new archetype borne of the same technologies and media and purchase habits that have put hyperlocal marketing on track for $100 billion in spend by 2020, according to McKinsey Global Institute. The report will provide a blueprint for marketers and hyperlocal startups to understand and reach this new consumer. Featuring extensive original data from a national survey of U.S. consumers, the research is being conducted in conjunction with Dr. Phil Hendrix, founder and director of immr; it will retail for $599.
Street Fight Summit 2012 will feature panels, presentations and keynotes on "the next generation of hyperlocal," covering topics such as monetizing hyperlocal ad impressions; hyperlocal targeting for mobile apps; the future of local information infrastructure; automation in hyperlocal publishing; leveraging commerce and loyalty platforms; how brands are profiting from hyperlocal targeting; and more. Sponsors include Closely (http://www.closely.com), eLocalListing (http://www.elocallisting.com/), YP (http://www.yp.com), UBL (https://www.ubl.org/) and Blank Slate (http://blankslate.com/).
Confirmed participants include:

Jim Brady, Editor-in-Chief, Digital First Media
Steven Rosenblatt, Chief Revenue Officer, Foursquare
Tim Reis, Head of Mobile & Social Solutions, Google
Bart Brouwers, Editor-in-Chief, Dichtbij
Jim Moran, Co-founder, Yipit
Warren Webster, President, Patch
Jeff Jarvis, Author/Blogger, BuzzMachine
Gail Goodman, CEO, Constant Contact
Howard Lerman, CEO, Yext
Aaron Rudenstine, Co-founder, CityMaps
Tom Stites, President, Banyan Project
Leela de Kretser, Publisher, DNA Info
Cameron Clayton, EVP Digital, The Weather Channel
Walt Doyle, General Manager, PayPal Media Network
Mack McKelvey, SVP-Marketing, Millennial Media
Bo Fishback, CEO, Zaarly
Brian Addison, President, EveryBlock
Jeff Ragovin, Chief Strategy Officer, Buddy Media
Tim Judd, CEO, eLocal Listing
Sharon Knitter, Senior Director of Mobile, Cars.com
Zohar Yardeni, CEO, Daily Voice
Johnny Lee, Director, Atwood Capital Partners
Tyler Bell, Director of Product, Factual
Perry Evans, CEO, Closely
Bastian Lehmann, CEO, Postmates
John Hilton, VP-Channel Sales, Pandora
Jonathan Zabusky, CEO, Seamless
Gary Cowan, SVP-Product & Marketing, DataSphere
Anna Bager, VP & GM, IAB Mobile Center
Emily Harris, Editorial Director, Journalism Accelerator
Craig Silverman, Editor, Regret the Error
Jeff Bercovici, Staff Writer, Forbes
Michael Boland, Senior Analyst, BIA/Kelsey
Please visit the Street Fight Summit 2012 web page (http://streetfightmag.com/street-fight-summit-2012/) for details on speakers and to buy tickets.
About Street Fight
Street Fight is a media, events, and research company focused on the business of hyperlocal content, commerce and technology founded in April 2011 by journalists Laura Rich and David Hirschman.
The Street Fight website publishes news, commentary, case studies, and how-to articles to help the hyperlocal ecosystem achieve sustainable business models. Street Fight Insights conducts research and analysis on industry trends within hyperlocal marketing. And Street Fight Events operates proprietary and custom events for all aspects of hyperlocal business, and includes the flagship Street Fight Summit, held in New York City every fall.