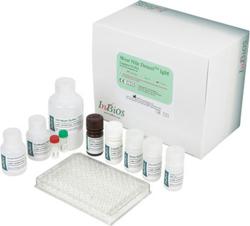 Seattle, WA (PRWEB) September 25, 2012
During this recent outbreak, InBios has supplied hundreds of West Nile diagnostic kits to many reference and state public health laboratories. InBios is committed to providing its customers with West Nile kits on a timely basis and will continue to maintain its higher production capacity.
InBios International, Inc. is a medical device manufacturer based in Seattle, WA. InBios offers a wide range of diagnostic kits for infectious diseases affecting global public health. It has the only FDA cleared ELISA assay for the detection of Dengue IgM as well. To place an order for this product, please email orders(at)inbios(dot)com. For questions about the products and services InBios offers, please contact info(at)inbios(dot)com.