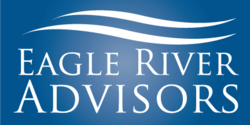 New York, NY (PRWEB) September 26, 2012
At the 38th Annual Notre Dame Tax and Estate Planning Institute in South Bend, Indiana, Jonathan Blattmachr of Eagle River Advisors joined a number of well-known experts in the fields of tax and trusts and estates law. Mr. Blattmachr, a frequent lecturer and distinguished trusts and estates attorney, lectured on the topic of the Powers of Appointment.
His lecture, entitled "Powers Of Appointment: A Most Flexible Estate And Financial Planning Tool", highlighted how utilizing these powers can create enhanced estate, gift and generation-skipping tax benefits. Mr. Blattmachr also covered the potential adverse effects of the same. Through his presentation, Mr. Blattmachr explored how to make the most of estate planning in these uncertain times by incorporating flexible approaches using powers of appointment.
Based in New York, Mr. Blattmachr is a Principal of Eagle River Advisors, an independent boutique advisory firm which develops and delivers innovative wealth, gift and estate planning strategies on behalf of high net worth individuals and families. Established in 2010 by a group of highly respected and renowned industry luminaries, Eagle River Advisors' approach is unique for the superior pedigree of its advice and for its focus on creating individualized client solutions that fully address current tax, economic and regulatory environments.