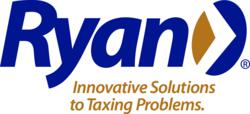 Dallas, Texas (PRWEB) September 24, 2012
Ryan, a leading global tax services firm with the largest indirect tax practice in North America, today announced that David C. Arcemont has joined the management team as Executive Vice President and Chief Human Resources Officer. Mr. Arcemont will be responsible for all areas of human resources, including employee relations, recruitment, compensation, and benefits. He will be based in the Dallas, Texas office.
Prior to joining Ryan, Mr. Arcemont was Partner in a management consulting firm specializing in organizational transformation and enablement, supporting CEOs and investors with executive management and oversight of strategic growth initiatives, as well as company startups. He also served as Vice President of Business Capacity and Workforce Management for a Fortune 100 company, where he was responsible for global human resources and facility management. Mr. Arcemont has extensive corporate expertise providing strategic leadership in the areas of organizational transformation, mergers and acquisitions, workforce planning and migrations, account management, and operations. He holds a Bachelor of Science degree in Accounting and Finance from Northwestern State University and a Master of Business Administration degree from The University of Tampa.
"Dave Arcemont is an accomplished transformational leader with global expertise in many facets of organizational growth and development," said G. Brint Ryan, Chairman and CEO of Ryan. "Having an executive of his caliber as Chief Human Resources Officer will ensure that our workforce management strategies support Ryan's high-velocity growth."
About Ryan
Ryan is an award-winning global tax services firm, with the largest indirect tax practice in North America and the seventh largest corporate tax practice in the United States. Headquartered in Dallas, Texas, the Firm provides a comprehensive range of state, local, federal, and international tax advisory and consulting services on a multi-jurisdictional basis, including audit defense, tax recovery, credits and incentives, tax process improvement and automation, tax appeals, tax compliance, and strategic planning. Ryan is a two-time recipient of the International Service Excellence Award from the Customer Service Institute of America (CSIA) for its commitment to world-class client service. Empowered by the dynamic myRyan work environment, which is widely recognized as the most innovative in the tax services industry, Ryan's multi-disciplinary team of more than 975 professionals and associates serves over 6,500 clients in 40 countries, including many of the world's most prominent Global 5000 companies. More information about Ryan can be found at http://www.ryan.com.