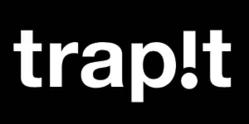 Palo Alto, CA (PRWEB) September 25, 2012
Trapit, the AI-powered, personalized discovery engine, today announced the early availability of the Trapit Platform. After successfully launching Trapit for iPad in July, Trapit is productizing the underlying technology and offering it to 3rd parties to build their own highly-personalized content discovery experiences and applications. The company also announced that they have closed their first platform partnership agreement with Astro, Malaysia's leading consumer media entertainment group.
Trapit's platform provides developers with the same underlying technology as Trapit's popular iPad and web apps, with artificial intelligence capable of making sophisticated selections using natural language processing, semantic analysis and user feedback. Trapit's core learning technology gives developers the ability to understand individual preferences through both implicit engagement and explicit feedback, and cater the user's experience to those interests.
Trapit also announced that Astro has made a strategic investment in the company as part of Astro's ongoing mission to work with global innovators to unlock new market opportunities and provide a rich set of new services to their customers in both Malaysia and other Asian markets.
"We're pleased to welcome Astro not only as our first platform customer, but as a strategic investor," said Gary Griffiths, CEO and co-founder at Trapit. "With their extensive content library, multinational reach, and technology prowess, Astro is the ideal showcase for our personalized discovery engine. Astro customers will benefit from unprecedented recommendations, across media types, tailored to their individual interests. And that's just the beginning."
Unlike platforms that offer customization features, Trapit's advanced AI allows for agile and adaptive personalization of the content it delivers. For major publishers and content owners, this gives them the ability to cross-pollinate content from across their networks and properties without losing a sense of context or the interests of each individual user, ultimately driving higher engagement. The Trapit Platform was built from day one to be extensible and seamlessly implement an array of media, including text, audio and video, across ecosystems from web, mobile, tablet and set-top box applications.
"Astro's relentless focus is to bring the right value proposition to its customers by creating, aggregating and distributing the best of local, regional and international content choices, including the technology solutions to provide the best-in-class personalized experiences across devices and across households. As such, we are looking at innovators across the globe to uncover new technologies that can help Astro identify and capture new market opportunities and bring these to the fast growing Malaysian and South East Asian markets. Therefore, we are pleased to partner with Trapit as both a customer and a strategic investor as part of our ongoing program, and look forward to Trapit's new approach to digital content providing a competitive edge to our core business," said Neil Martin, Director of Global Ventures for Astro.
Trapit launched into public beta in November of 2011. The company now has over 140,000 carefully vetted sources of high-quality content and continues to grow that list while constantly filtering out low-quality sources.
Trapit's platform is delivering over 10 million articles to users each day. Those users, on average, spend over 16 minutes on Trapit per visit. Trapit's recently released iPad app reached the top spot in the Apple App Store News category within 24 hours of launch, and continues to be used by hundreds of thousands of users.
To learn more about Trapit's platform, please visit: http://trap.it/#!about/contact
Full press materials, including detailed company information, product screenshots, videos and company logos can be found here: http://trap.it/#!about
About Trapit:
Trapit makes surfing the Internet easy, beautiful, and fun. Connect with long standing passions and explore new subjects, all delivered in an elegant experience meticulously designed for the Web and iPad. Built with the same AI technology that powers Siri, Trapit delivers an on-going personalized selection of the newest articles, features, blogs and video on the topics you care about and learns as you use it.
Trapit was founded in 2009 and is based in Palo Alto, California. The company is venture-backed by Horizons Ventures and SRI International. More information about Trapit can be found at http://trap.it/