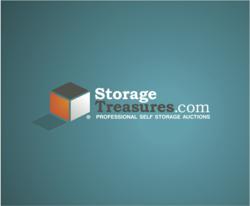 We run into a lot of great people working in storage, and if there were a Storage Auction Hall of Fame, Tim and his family would be in it.
Reno, NV (PRWEB) September 24, 2012
America's fastest growing website and top educational resource for self storage auction hunters, learned about one Georgia auction hunter who opened his heart and home to two children whose mother was out of options and out of hope. Tim, who asked that we not include his last name in the story, was a seasoned auction hunter who made a solid income buying and selling. On one particular day when Tim bought four storage units, he noticed a woman hanging around the auction with two shoeless toddlers in tow. She was clearly in need of help. Tim and his wife later returned to the storage facility to load up their purchases, and saw the woman and her children enter one of the units then shut the door behind them. At first Tim didn't know what to do, but upon his wife's insistence, Tim knocked on the door to see what was happening.
After speaking with the mother, Tim offered to take them to the local WalMart to stock up and then to help them find a place to stay. The mother declined his offer, and instead asked if he could take her children. The woman explained her situation and that she didn't have any way to take care of the kids on her own. Tim had already raised three children into their teenage years, and wasn't really looking to start over with two more little ones. But he and his wife decided they had to do something. They agreed to take the children, then worked with an attorney and the county Family and Child Services department to start the adoption process. A year later, the children are growing up happy and healthy and perhaps a little spoiled.
"What can you say about a couple who would see a need, and allow their lives to be turned upside down by adopting two children who, just minutes before, they did not even know?" said StorageTreasures.com President and Founder Lance Watkins. "We run into a lot of great people working in storage, and if there were a Storage Auction Hall of Fame, Tim and his family would be in it."
StorageTreasures.com is a free self-storage unit auctions locator and self-storage finder covering the US and Canada. StorageTreasures.com offers comprehensive storage auction schedules, site specific guidelines and educational resources for auction hunters and facility owners throughout the US and Canada. StorageTreasures.com is partnered with industry leaders to develop best practices that ensure storage auctions are conducted within the law and that facility owners, tenants, buyers, and auctioneers are protected. More information about StorageTreasures.com can be found at StorageTreasures.com or by calling 1.800.213.4183.