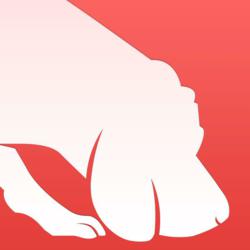 San Francisco, CA. (PRWEB) September 25, 2012
This week, Bloodhound celebrates its one year anniversary, 1,000 event sign-up milestone and release of new product, Retrieve. With events in over 50 countries having signed up in the past year, the fastest growing mobile event app is rapidly moving towards becoming the most widely used product in its class. Their explosive growth is marked by a 50% increase in the number of events added to their platform between Q2 and Q3 of this year.
The company has raised over $1M in previously unannounced funding led by Jason Portnoy (Subtraction Capital), Dave McClure (500 Startups), Benjamin Ling (COO Badoo), Albert Prast, Mike Levinthal, Phin Upham, Lauren Shuler Donner and others. Bloodhound has added to their product line by introducing Retrieve, a lead retrieval app aimed at exhibitors. Retrieve allows anyone to turn their smartphone into a badge scanner, collecting and qualifying leads at any time. Replacing hardware with software and exchanging direct sales for inbound opportunities are Bloodhound CEO Anthony Krumeich's main goals. "We're trying to eradicate the nickel and diming of this industry. We want to make the whole event process easier, cheaper and more convenient," he said. "It shouldn't be an accident when you bump into a friend, find the perfect product or attend a great session. Our app helps you do business better."
Bloodhound's focus is on connecting the online and in-person worlds of business by targeting organizers, exhibitors and attendees. Organizers benefit from the open communication channel with their audience and can improve their event from year to year with detailed analytics on the popularity of sessions and speakers. Exhibitors and attendees are presented with relevant networking opportunities that cannot be found anywhere else. Bloodhound advisor, Tom O'Brien, said, "The future of events is in technology. Bloodhound is leading the charge."
Unlike events as a whole, staying power amongst companies has not been quite as reliable. Bloodhound is keen on becoming one of the exceptions to the rule. "The event landscape is changing," Krumeich said. "If you can't innovate, you're not going to last." In a crowded space with no clearly defined winner, Bloodhound is making some serious noise. They predict a strong end to the fiscal year with continued double digit growth.
About Bloodhound
Bloodhound is the industry's only complete mobile solution for events. They provide a mobile event app and lead retrieval system for any size event in any industry. Its self-serve platform is free and customizable for organizers. With a unique blend of mobility, data and user experience, Bloodhound is changing the way people attend and network at events. By recommending personally relevant people to meet, companies to do business with and information, Bloodhound connects the online and in-person business worlds. Bloodhound is located in San Francisco, California. For more information, visit Bloodhound.com.