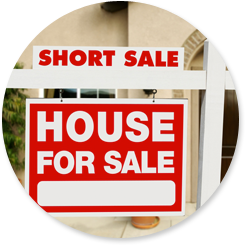 "I would have been hit with a foreclosure if it wasn't for this service!"
San Diego, CA (PRWEB) September 26, 2012
A San Diego based start up, ShortSaleAgentFinder.com has created a free service for homeowners who want to know how to short sale their home. In a typical short sale situation, a homeowner owes more to the bank than their home is currently worth, so they are "upside down," aka "underwater," on their mortgage. That's where short sale agents come into play.
What makes this new service so unique is it's ability to help homeowners connect with the closest, most qualified short sale agents in their neighborhood. Choosing an inexperienced real estate agent can result in the short sale being denied by the bank, and lead the homeowner to foreclosure. That's why it's more important than ever that homeowners work with short sale specialists! Not every agent is qualified. Short Sale Agent Finder shows each real estate agent's full contact info, as well as their license information, how many short sales they have completed, years experience, training, website and more. This empowers a seller to make the best choice when selecting who to list their home with.
Their innovative approach is working. Debbie B, a homeowner in Miami who was about to lose her home says, "Thank you for helping me short sale my home. I would have been hit with a foreclosure if it wasn't for this service!" Fred Zales from California wrote, "My home would have been foreclosed on if it wasn't for the incredible agent you connected me with."
There are thousands of success stories like these already. Co-founder David Tal was a real estate broker for 6 years and felt compelled to help people on a larger scale. "After seeing what was happening to people nationwide, I couldn't just stand on the sidelines and do nothing. I saw a need that could not just help my clients, but homeowners across the country," David explains. "I saw people being foreclosed on that could have avoided that outcome if they had worked with a short sale expert. People need to understand that not all agents know how to short sale a home, and negotiate with the banks."
With 30% of homes now underwater, it appears this service couldn't have arrived at a better time. Over 10,000 short sale agents have joined the directory nationwide, and growing.
Short Sale Agent Finder
750 B St. #3300
San Diego, CA 92101
United States
http://www.shortsaleagentfinder.com