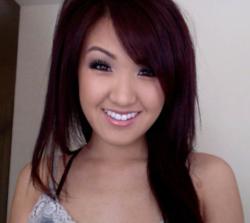 Los Angeles, CA (PRWEB) September 25, 2012
YouTube star Weylie Hoang, who has amassed a huge following on her channel, ilikeweylie, is realizing her dreams studying Beauty Industry Merchandising & Marketing at FIDM/Fashion Institute of Design & Merchandising. The Bay Area native posts videos about everything from beauty and makeup to fashion and relationship advice. Her bubbly personality and helpful tips have led to more than 31 million views. "I am very fortunate to have my subscribers and I'm glad my videos have helped them," says Weylie, who started her college education at the San Francisco campus and is now at FIDM's Los Angeles campus.
"My YouTube channel is based on what type of video I'm in the mood to create," she explains. "I don't try to follow a set of rules because I want my viewers to know exactly how I am." Weylie currently has over 313,000 subscribers and various companies have contacted her for career opportunities. While in high school, she attended a college fair and learned about FIDM's beauty major. Since her goal is to be a professional makeup artist and one day have her own brand, she says that FIDM is the perfect fit. "The quarter-based system allows no time to waste," she adds. "The teachers are extremely helpful and are experienced in the industry. Everything I have learned from them, I feel like I can apply to my career in the future."
FIDM/Fashion Institute of Design & Merchandising is a co-educational, specialized, private college dedicated to educating students for the Fashion, Graphics, Interior Design, and Entertainment industries. Known as a one of the top fashion design schools, FIDM is also a leading graphic design school and digital media college. Visit fidm.edu for more information.