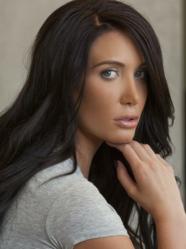 Cops 4 Care is an organisation that takes care of our men and women in uniform. These wonderful men and women are out there keeping our communities safe and are deserving of our support
Hollywood, California (PRWEB) September 24, 2012
Jenna Bentley, superstar cover model and aspiring hip hop star attended three charity events in the month of September. On September 11th, Jenna and her celebrity friends attended the "Cops 4 Causes" foundation event at Pink Taco in West Hollywood. On September 15th, Jenna also attended The Brent Shapiro Foundation for Alcohol and Drug Awareness with Quinton Aaron, Kris and Bruce Jenner and Larry King. And finally, on September 19th, Jenna supported the the Circle of Hope Gala "ONE MIND for Research Foundation" with Tom Hanks, Glenn Close, Sally Fields and four star General Peter Chiarelli.
Jenna Bentley supports various philanthropic causes worldwide like Cops 4 Causes and and The Brent Shapiro Foundation for Alcohol and Drug Awareness. These causes are near and dear to Jenna's heart.
"In the month of September, I had the privilege to attend and support "Cops 4 causes, the One Mind for Research 'The Circle of Hope Gala' and The Brent Shapiro Foundation for Alcohol and Drug Awareness. I support all three charities because they mean so much to me. Cops 4 Care is an organisation that takes care of our men and women in uniform. These wonderful men and women are out there keeping our communities safe and are deserving of our support." States Jenna Bentley. "Attending the One Mind for Research 'The Circle of Hope Gala' was amazing. It's an honor to give support to our wounded and courageous soldiers who have put themselves in harms way for us. It's a cause close to my heart and many others whom have loved once like myself serving over seas. It's our duty to give back to those in need and one day I hope to perform and entertain for our troops in the same way Frank Sinatra, Bob Hope, Marilyn Monroe and so many other legends and icons in the industry have done in the past."
To find out more about these various causes, please visit:
http://www.cops4causes.org/
http://www.brentshapiro.org/
http://1mind4research.org/
About Jenna Bentley
Jenna Bentley is a multi-talented model/actress/dancer and aspiring hip hop artist. Jenna Bentley was born and raised in Billings, Montana where she founded a small dance school and participated in beauty pageants. Jenna was discovered for her stunningly beautiful looks at court side during a SUNS vs. Celtics basketball game by a boutique Scottsdale modeling Agency. Ms. Bentley was hesitant at first; but with her background in singing, music, dance, choreography, as well as beauty pageants she decided to take a chance and sign with the agency.
Her career has been a whirlwind success ever since. In just over a year she, was featured as cover model on more than a dozen magazine covers. Jenna Bentley shot the cover of FHM Magazine, and have been featured in Maxim, SI Magazine, and have worked with famed Sports Illustrated photographer Antoine Verlgas.
Jenna Bentley is a triple threat with modeling, acting and hip hop credits under her belt. Ms. Bentley has appeared on hit shows CSI, Law and Order, Entourage and many others. And now, Ms. Bentley is working on her debut hip hop album which she currently writing and producing.
For more information about Jenna Bentley:
http://www.facebook.com/jbmusic101
http://www.twitter.com/jennabentley07
http://www.youtube.com/jennabentley07