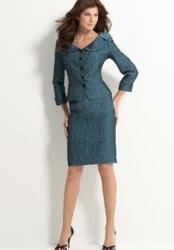 (PRWEB) September 25, 2012
The Lagos Fashion Week has been reviewed by a wholesale for Nigeria website, WholesaleNigeria.com, published by a New York wholesale closeout business, CloseoutExplosion.com. Closeout Explosion, a wholesale business that specializes in wholesaling and exporting brand name clothing, shoes, and handbags, such as Tahari office suits, BCBG elegant shoes, and Coach designer handbags, runs a website specifically for Nigerian wholesale buyers.
The website published a review of the Lagos Fashion Week, which is an annual fashion show held in Lagos, Nigeria, that showcases the best established and up and coming Nigerian fashion designers, such as Frank Osodi and Bridget Awosika. The fashion show also is used by designers from other African countries, including Oswald Boateng from Ghana, and the South African fashion team Kluk CGDT. The Nigerian fashion event is also a great networking opportunity for wholesale buyers, boutique owners, and vendors, to network with each other.
"As a wholesaler who supplies Nigerian boutiques with designer suits, brand name dresses, high end shoes, and fashionable handbags, I can see the potential of the fashion industry in Nigeria. The Lagos Fashion Week is an excellent venue for industry players that are looking to grow their wholesale and retail businesses, which is why I have had Closeout Explosion review this Nigerian clothing trade show," remarked Donny Lowy, who is the CEO of Closeout Explosion.
The fashion show has become a marketing tool for Nigerian designers to market their productions to apparel buyers located throughout Africa, Europe, and the United States. With an ever growing Nigerian expatriate community living outside of Nigeria, there is also a very strong international demand for Nigerian clothing. Instead of only importing brand name clothing from the USA, the UK, and Dubai, Nigerian clothing businesses can also export their merchandise to customers living throughout the globe.
"Nigeria has become a trading center for Africa and beyond. You can find Nigerian traders setting up businesses in Ghana, South Africa, in the United States, England, and in other countries. This exciting annual fashion event serves to both provide resources for their domestic clothing market, and as a motivational tool for Nigerian fashion entrepreneurs," added Donny, who also exports wholesale merchandise to Africa, including Botswana, Zimbabwe, Kenya, South Africa, and Angola.
"I have always been impressed with how Nigerians living abroad keep very strong contacts with people living back at home, and exchange ideas and resources for the wholesale clothing business. The popularity of the Lagos Fashion Week is one more example of this idea in action," concluded Donny.