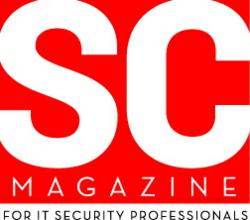 "From the latest cyber attacks and vulnerabilities to the most pressing IT concerns, this event is slated to cover all the problem areas for which IT security pros are seeking answers," said Illena Armstrong, VP, Editorial Director, SC Magazine.
Chicago, IL (PRWEB) September 25, 2012
SC Congress, an event that brings together a unique blend of private and public sector information security leaders, has announced its inaugural Chicago conference and expo, SC Congress Chicago, to be held at Venue One on November 8, 2012. Luminaries from the frontlines of cyber security will cover the latest threats, business-enabling technologies, compliance mandates and more.
"Our first SC Congress Chicago will be a unique experience that brings the region's top security experts together to offer timely information on the evolving threat landscape," said Illena Armstrong, VP, Editorial Director, SC Magazine. "From the latest cyber attacks and vulnerabilities to the most pressing IT concerns, this event is slated to cover all the problem areas for which IT security pros are seeking answers. SC Congress Chicago is a must-attend event for ALL local information security professionals."
Coming from both the public and private sectors, expert speakers will provide a range of experiences and war stories along with the most effective strategies they've found to tackle them. For example, Illinois' own CISO Rafael Diaz will share his take on the best ways to safeguard the enterprise and the critical data it houses. Attendees will also hear from Ward Spangenberg, director of information security for Pearl.com, who will discuss how to build a security organization from the ground up – including all the good, the bad and the ugly that can crop up during such an arduous initiative.
The 2012 SC Congress Chicago Sessions Include:
Threat of the Hour – This panel of experts will delve into what they believe are the real threats to an organization now and in the future. The conversation will focus on the groups performing these attacks, such as hackivists and nation-state actors, but will also dig into the actual threats, be it Stuxnet, Flame, Duqu and others.
Mobile, Mobile, Mobile and More Mobile – Smartphones and pads continue to be the jumping-off point for nearly all conversations around security and the enterprise today. This panel will discuss best practices and challenges on how end-users did or are approaching this "consumerization" movement. Real risks will be discussed, including the heart of the matter: How can senior executives securely play Angry Birds!

Chenxi Wang, vice president, Forrester Research
Larry Whiteside Jr., CISO - director, enterprise security, risk, & compliance, Spectrum Health
Building a Security Organization From the Ground – The threat, the actors and even the devices used and targeted continue to change rapidly. When faced with the task of building your security organization, how you staff up and procure the technology you need is a far different scenario than before.

Ward Spangenberg, director information security, Pearl.com
Clouded Judgment – When it comes to moving to "the cloud," agreeing on what that means would be a start. But one thing is clear: The train has left the station. The cost-effectiveness of moving storage and apps to the cloud quickly took over the conversation, making it hard to continue traditional implementations. Find out how security professionals are working with these environments to mitigate risk.
To Secure Your Enterprise, Press HERE – Today's CISO must perform a balancing act and consider the business needs of the organization, policy and governance, as well as ensure the right technology is in place. Vendors all too often lay claim to be able to solve everything with one solution. However, security never comes in the form of a "press HERE" piece of technology. How can the CISO manage all these disparate aspects, stay in touch with the latest technologies, ensure they are secure and do their day job all at the same time? Find out.

Rafael Diaz, CISO, state of Illinois
Registration for the conference is currently open. To register for the conference, view the agenda and see a full list of speakers, media partners and sponsors visit: http://www.sccongress.com/Chicago.
About SC Magazine
In 2011, SC Magazine received three awards from min's Editorial & Design Awards, including 2011 Winner for Photography Spread (CSO of the Year, March 2010), and honorable mentions for Profile or Q&A (CSO of the Year, March 2010) and Opinion/Commentary (Calvin Broadus against cybercrime). The min Awards recognize consumer and b2b magazines.
SC Magazine arms information security professionals with the in-depth, unbiased business and technical information they need to tackle the countless security challenges they face and establish risk management and compliance postures that underpin overall business strategies.
The magazine delivers up-to-date news, comprehensive analysis, cutting-edge features, contributions from thought leaders, and the best, most extensive collection of product reviews in the business. Whether through the monthly magazine, comprehensive website, in-depth Spotlight editions, eBooks, newsletters, or regularly scheduled digital and live events - such as the SC Awards program, SC Magazine Roundtables or SC Congress Canada - readers gain all the relevant information they need to safeguard their organizations and, ultimately, contribute to their longevity and success.
Become a fan of SC Magazine on Facebook and follow us on Twitter.