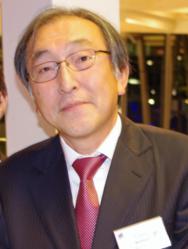 The Berthold Leibinger Stiftung ― celebrating its 20th anniversary this year ― promotes science, culture, church, and charity. The Innovation Prize and Future Prize help fulfill its mission for science.
DITZINGEN, Germany, and BELLINGHAM, Washington, USA (PRWEB) September 25, 2012
Inventors of game-changing laser applications for manufacturing, entertainment, healthcare, and other sectors were honored with high-profile awards by the Berthold Leibinger Stiftung in a ceremony 14 September at the headquarters in Ditzingen, Germany, of SPIE Corporate Member TRUMPF. Approximately 500 attendees from throughout the global laser community were on hand for the presentations.
In the half-century since their invention, lasers have "found their way into hundreds of applications, many of which we all use every day," noted award juror and presenter Stephen Anderson, Industry and Market Analyst for SPIE, the international society for optics and photonics.
Awards presented were the:
Future Prize, to Osamu Kumagai of Sony Corp., developer of technology enabling mass production of laser diodes as well as commercialization of optical drives for second- and third-generation DVDs and Blu-ray Discs, including a multi-wavelength laser diode producing three colors from a single chip that enabled full backwards compatibility of three generations of the Sony Playstation.
Innovation Prize

First prize, to Tso Yee Fan, Antonio Sanchez-Rubio, and Bien Chann of Massachusetts Institute of Technology and TeraDiode, for dense wavelength multiplexing of high-power diode laser, with applications in the Internet, CD and DVD technology, industrial welding, and medical instrumentation
Second prize, to Project Group InnoSlab Laser, Fraunhofer ILT, EdgeWave and AMPHOS, for the InnoSlab laser, with applications in solar cells, remote sensing of atmospheric methane and CO2, and in preparing the skull for brain surgery; team members include Peter Loosen, SPIE Member Keming Du, SPIE Fellow Reinhart Poprawe, Daijun Li, Alexander Schell, Rüdiger Haas, Hans-Dieter Hoffmann, Marco Höfer, Peter Rußbüldt, Torsten Mans, John Weitenberg, Claus Schnitzler, Jan Dolkemeyer, Jörg Luttmann, and Jens Löhring
Third prize, to Andreas Blug, Felix Abt and Leonardo Nicolosi of Fraunhofer IPM, University of Stuttgart, and Technical University of Dresden, for their real-time control system for laser welding.
Sanchez-Rubio stressed in his acceptance speech the global nature of photonics research, observing that he and his co-winners were respectively Asian American, Spanish, and Cambodian and that their lives had intersected in Boston in the USA.
The Berthold Leibinger Stiftung ― celebrating its 20th anniversary this year ― promotes science, culture, church, and charity, noted Nicola Leibinger-Kammüller, TRUMPF CEO and chair of the foundation's board of trustees. The Innovation Prize and Future Prize are awarded biennially in accord with its mission for science.
Other speakers included Annette Schavan, Germany's Minister for Education and Research; Theresia Bauer, Baden-Württemberg Minister for Science, Research, and the Arts; and Takeshi Nakane, Japanese Ambassador to Germany. Berthold Leibinger, TRUMPF chairman and Berthold Leibinger Stiftung founder, gave the closing talk.
Presenters in addition to Anderson were Ursula Keller (ETH Zurich Institute for Quantum Electronics), Hans-Joachim Queisser (Max Planck Institute for Solid-State Research), and Helmut Hügel, University of Stuttgart.
Anderson, Hügel, and Keller served as jurors for the 2012 prizes, along with

Hans-Peter Berlien, Elisabeth Hospital Berlin
Hubertus Christ, former member of the board of ZF Friedrichshafen AG and former president of the VDI
Theodor Hänsch, Max Planck Institute for Quantum Optics
John Stuart Nelson, Beckman Laser Institute, University of California, Irvine
Hans-Jürgen Quadbeck-Seeger, former member of the board of BASF AG
Orazio Svelto, Technical University of Milan
Hans-Jürgen Warnecke, Fraunhofer IPA.
In keeping with the foundation's support of culture, an ensemble provided a musical backdrop to the evening, and a dance troupe performed between the opening speeches and presentation of the prizes.
About SPIE
SPIE is the international society for optics and photonics, a not-for-profit organization founded in 1955 to advance light-based technologies. The Society serves nearly 225,000 constituents from approximately 150 countries, offering conferences, continuing education, books, journals, and a digital library in support of interdisciplinary information exchange, professional growth, and patent precedent. SPIE provided over $2.7 million in support of education and outreach programs in 2011.