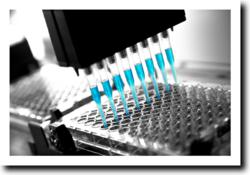 The medical device industry is already strong in Utah, and it continues to grow. This grant will allow the College to improve education and provide talent development in those areas
Salt Lake City, UT (PRWEB) September 24, 2012
Salt Lake Community College has been awarded a grant from the U.S. Department of Labor's Trade Adjustment Assistance Community College and Career Training initiative.
The College will receive $825,000 over the course of the four-year grant to develop training programs that teach people how to make medical devices.
"The medical device industry is already strong in Utah, and it continues to grow," SLCC Biomanufacturing Program Director Vivian Ngan-Winward said. "But there's not much training to specifically support the needs of that industry or related industries in the life sciences generally. This grant will allow the College to improve education and provide talent development in those areas."
SLCC will work closely with industry partners to develop curriculum for training in the medical device industry. The College will then be the pilot institution—along with other institutions in the North Carolina's Forsyth Technical Community College Consortium–to provide course work and put in place a certification process.
"The plan is to make the curriculum 'portable,' so that once it's developed and implemented here, it can be used by institutions across the country to support their local life science industries," said Ngan-Winward. "We're very excited that this grant ties in so nicely with the goals and objectives of the statewide Utah Cluster Acceleration Partnership for the life sciences."
The Trade Adjustment Assistance Community College and Career Training initiative is geared toward providing training to workers who have lost their jobs.
About the College: Salt Lake Community College is an accredited, student-focused, urban college meeting the diverse needs of the Salt Lake community. Home to more than 62,000 students each year, the College is the largest supplier of workforce development programs in the State of Utah. The College is the sole provider of applied technology courses in the Salt Lake area, with 13 sites, an eCampus, and nearly 1,000 continuing education sites located throughout the Salt Lake valley. Personal attention from an excellent faculty is paramount at the College, which maintains a student-to-teacher ratio of less than 20 to 1.