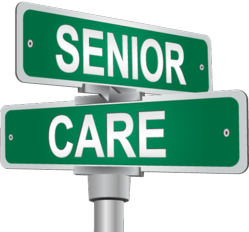 With the ranks of family caregivers continuing to grow along with the senior population," says Kathy Birkett of Senior Care Corner, "we are looking forward to many more years of helping to make the lives of both better.
Greenville, SC (PRWEB) September 26, 2012
Senior Care Corner is pleased to celebrate their fifth anniversary providing solutions, tools and information to families and others who care for and about senior adults. As the US population ages and values its ability to live independently ever longer as it ages, Senior Care Corner proud to provide resources to which family members turn in growing numbers to help them in making better the lives of the aging adults in their lives.
Springing from a need identified through both personal experience and conversations with others, Senior Care Corner was created to support family caregivers. In September, 2007, the first blog post went up at SeniorCareCorner.com, a discussion of ways to make a home aging-friendly. From that start have come thousands of blog posts, podcast episodes, Tweets and Facebook posts addressing various needs of seniors and the family members caring for and about them.
"We love all the comments and thanks we get from readers and listeners," says Kathy Birkett of Senior Care Corner. "It makes all the work worthwhile when they tell us how we've helped them improve some aspects of their senior loved ones' lives."
At a time when many blogs and informational sites outsource some or all of their content creation, Senior Care Corner is proud that each of the three weekly posts are based on their own research and personal or professional experience, with periodic input from experts through interviews for their popular podcast.
This summer a new medium was added to the resources available with the production and release of "You Might Be a Family Caregiver," a video created to help those who care for loved ones understand they also have needs that must be met if they are to be at their best when providing care.
Senior Care Corner addresses many topics of interest to family caregivers. These are among the major areas covered.

Aging in Place
Technology for Seniors and Caregivers
Caring for the Family Caregiver
Senior Living and Care Options
Senior Health and Healthcare
Alzheimer's Disease
DNR Orders and Other Advance Medical Directives
A recent addition to the family is the online Senior Care Corner Bookstore, stocked with books, electronics, gifts and other needs for family caregivers and the loved ones for whom they care.
"With the ranks of family caregivers continuing to grow along with the senior population," says Birkett, "we are looking forward to many more years of helping to make the lives of both better."