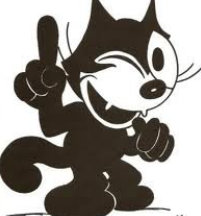 Santa Fe, New Mexico (PRWEB) September 24, 2012
Visitors and locals alike are in for a musical treat from local restaurant El Farol, a 'Featured Restaurant' on Santa Fe on-line visitor guide SantaFe.com.Starting at 8:30 p.m. Friday, Sept. 28, 2012, the high energy thumping and bumping riffs of Felix y Los Gatos come to the stage for an evening of some of the most unique music available in the Southwest. The creative genius of this band lies in the way they have merged multiple musical genres together, including rock, country, zydeco, New Mexican Rancheras, jazz and swing, into some of the most danceable music ever played. Over the last two years the band has played a mind-blowing 500-plus gigs all over the Southwest. The group recently released a new CD "Zydeco Tonight" to favorable reviews. In Santa Fe, the band has played live on Hutton Broadcasting radio stations KBAC 98.1 and KSFR 90.7 fm. They are also being played daily on KANW 89.1fm. The summer of 2012 is set to be a very busy one for the band, with live gigs in San Diego, CA, Austin, TX and Telluride, CO.
Felix y Los Gatos are an Albuquerque based roots band who Santa Fe ranked 2nd best in the 2012 Santa Fe Reporter 'Best of Santa Fe' readers poll. They are currently playing at various venues throughout New Mexico including St. Clairs Winery, Zinc, Scalos, OneUp, Savoy, Monte Vista Fire station, Route66 Casino, Cowgirl, El Farol, Evangelos, SantaFe Band Stand, Buffalo Thunder Casino, Taos Inn, as far north as Telluride, Colorado in the"Telluride Blues Fest" and Denver and south by way of Tuscon. The band has played at Thirsty Ear Festival, the Taos music festival and it has opened up for the likes of "Big Bad Voo Doo Daddy, FishBone, Dikki Du & the Zydeco Crew, Wayn eThe Train Hancock, Beausoleil, Ozomatli, and many others. On the bands last CD "Green Chili Gumbo" Grammy Award winner John Popper of Blues Traveler made a guest appearance on the track "Hot Damn"
About SantaFe.com:
SantaFe.com provides locals and visitors to Santa Fe alike the most current interactive platform for events, music, arts, business, dining and lifestyle. SantaFe.com is a division of Hutton Broadcasting, located at 2502 C. Camino Entrada, Santa Fe, NM 87507
Contact Information:
Scott Hutton
SantaFe.com / Hutton Broadcasting
http://www.santafe.com
(505) 471-1067 (Media inquiries only, please)
About El Farol:
Built in 1835, El Farol, which means warmth and light, is a Spanish restaurant that specializes in tapas, Tapas are small individual portions of mouth-watering foods served individually or in a grouping. El Farol provides live entertainment nightly seven days a week featuring all styles of music and dance. El Farol is located at 808 Canyon Road, Santa Fe, NM 87501
Contact Information:
David Salazar
(505) 983-9912