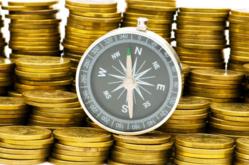 The break of the downtrend in late July was critical," says Cekerevac. "This trendline was then successfully tested in early August and turned up in a bullish manner.
New York, NY (PRWEB) September 26, 2012
In a recent article, Sasha Cekerevac, financial expert and contributor to Profit Confidential, reports that from May until the middle of August, the price of gold essentially traded sideways, and this coincided with a time period in which geopolitical events complicated forecasting efforts by analysts and investors in the gold market. According to Cekerevac, this recent move in gold prices signifies a crucial move through key technical levels that appears to open the door to further advances, meaning also that the market view has become decidedly bullish in the gold market over the past month.
"The break of the downtrend in late July was critical," says Cekerevac. "This trendline was then successfully tested in early August and turned up in a bullish manner."
Cekerevac also reports that since the break from the downtrend in late July, any pullback in gold was used as a buying opportunity.
In the article, "Where Does Gold Trade Next?," Cekerevac elucidates his thesis from a technical analysis basis, explaining that he turned quite bullish in late July, as he saw larger volumes on up days, as well as higher highs and lows. The next test was the 200-day moving average (MA), he says, which was also successfully breached and subsequently held.
Cekerevac cautions, however, that because of the fast price appreciation, the market view on gold might be slightly overextended over the short term.
"On a long-term weekly chart, following the highs in 2011, gold has seen a neutral to downward market," says Cekerevac. "However, this sentiment has just shifted, as gold broke through its resistance line."
Cekerevac believes that this now opens up the possibility of a retest of the high just above $1,900 per ounce. He also highlights that on the long-term chart, there is not an overbought condition evident in the Relative Strength Index (RSI).
"This means that, while a pullback in gold over the short term might be possible, over the long term, it is not yet a worry that this move will be overextended," concludes Cekerevac.
Profit Confidential, which has been published for over a decade now, has been widely recognized as predicting five major economic events over the past 10 years. In 2002, Profit Confidential started advising its readers to buy gold-related investments when gold traded under $300 an ounce. In 2006, it "begged" its readers to get out of the housing market... before it plunged.
Profit Confidential was among the first (back in late 2006) to predict that the U.S. economy would be in a recession by late 2007. The daily e-letter correctly predicted the crash in the stock market of 2008 and early 2009. And Profit Confidential turned bullish on stocks in March of 2009 and rode the bear market rally from a Dow Jones Industrial Average of 6,440 on March 9, 2009, to 12,876 on May 2, 2011, a gain of 99%.
To see the full article and to learn more about Profit Confidential, visit http://www.profitconfidential.com.
Profit Confidential is Lombardi Publishing Corporation's free daily investment e-letter. Written by financial gurus with over 100 years of combined investing experience, Profit Confidential analyzes and comments on the actions of the stock market, precious metals, interest rates, real estate, and the economy. Lombardi Publishing Corporation, founded in 1986, now with over one million customers in 141 countries, is one of the largest consumer information publishers in the world. For more on Lombardi, and to get the popular Profit Confidential e-letter sent to you daily, visit http://www.profitconfidential.com.
Michael Lombardi, MBA, the lead Profit Confidential editorial contributor, has just released his most recent update of Critical Warning Number Six, a breakthrough video with Lombardi's current predictions for the U.S. economy, stock market, U.S. dollar, euro, interest rates and inflation. To see the video, visit http://www.profitconfidential.com/critical-warning-number-six.