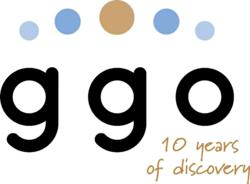 Seattle, WA (PRWEB) September 25, 2012
Leading E-Discovery Solutions provider GGO will team up with 451 Research to discuss the evolution of Technology Assisted Review, and recent court decisions regarding the use of TAR – a term applied to the use of advanced analytics to a corpus of documents in e-discovery. TAR applications are referred to as predictive coding, categorization, document profiling, and a host of other terms. The webinar will take place on Thursday September 27th at 10 AM Pacific, 1 PM Eastern time. Visit the Digital WarRoom website to register.
"Not all TAR tools are created equal" said Dan Gallivan, CTO and co-founder of GGO. "Our goal with this webinar is to provide some clarity for attorneys and legal professionals on the various technologies that are employed in TAR applications today, and their relative strengths and weaknesses. We'll give attorneys a peek inside the 'black box' so they can feel confident in moving forward with Technology Assisted Review."
Analyst David Horrigan of 451 Research will join Dan, providing insights on the case law and legal industry landscape surrounding this e-discovery technology transformation. David cut through the hype and predictions that computers will replace attorneys in the e-discovery process, in his recent report "Assisted Review Technologies: eDiscovery's 'Brave New World' of predictive coding and TAR" published by 451 Research in July 2012. In this webinar he will update attendees on recent case law and the evolving position of the judiciary on Technology Assisted Review. The webinar is offered at no charge. Register to attend by visiting the webinar registration site.
About GGO
Since its inception in 2002, GGO (Gallivan Gallivan & O'Melia LLC) has successfully completed over 3500 complex e-discovery matters. In 2011, GGO introduced the Digital WarRoom® line of software products, spanning the entire e-discovery lifecycle from capture through processing, review, and production. Customized services include M&A target data preservation and internal data mining and investigations. GGO offers a TAR (technology assisted review) practice, providing Gist™ advanced analytic service, an expert-assisted technology used to extract statistically significant phrases and patterns directly from a data set. Patterns extracted using the Gist process are tuned and used by attorneys within the platform to locate semantically similar documents and to conduct efficient tagging of documents for privilege or responsiveness, drastically reducing the time and cost of legal document review.
Headquartered in Seattle, GGO offices are located in New York, Santa Clara, San Francisco, Dallas, Los Angeles, and London, serving all metropolitan markets in Europe, Asia and North America. Leading global corporations, Fortune 1000 companies, Am Law 100 law firms, and government agencies, including the Library of Congress, rely on GGO for robust technology and personalized service. To learn more about GGO, visit http://www.ggollc.com.
CONTACT:
Megan Miller, VP Marketing
megan(at)ggollc(dot)com