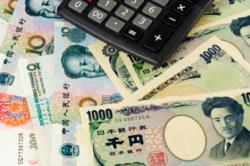 "In the second quarter, Japan's GDP growth was a meager 0.3%, well below the 0.6% estimate and the promising 1.3% in the first quarter," reports Leong. "Over the past decade, Japan's GDP growth expanded at a snail's-pace average of 0.2% quarterly."
New York, NY (PRWEB) September 27, 2012
In a recent Investment Contrarians article, financial expert and editor George Leong reports that Japan's economy has been in a comatose state for over two decades, and the country continues to face hurdles that threaten the next several years. According to Leong, from 1981 to 2010, Japan's average GDP growth was 2.2% with a high of 9.4% in March 1988; but this seems to now be in the distant past, based on the soft projections going forward.
"In the second quarter, Japan's GDP growth was a meager 0.3%, well below the 0.6% estimate and the promising 1.3% in the first quarter," reports Leong. "Over the past decade, Japan's GDP growth expanded at a snail's-pace average of 0.2% quarterly."
Just like the U.S., Japan relies on domestic private consumption, but that accounts for about 60% of Japan's economy versus about two-thirds for the U.S., compares Leong.
Japan was the second largest economy in the world, before it was surpassed by China in 2010, he points out. The higher value of the yen also makes it tough for Japanese exporters, and it is preventing an export-led recovery for Japan's economy, reasons the Investment Contrarians editor. By comparison, he states, China is strong since its yuan is undervalued, which aids the country's exports and builds on its massive trade surplus.
"The key to Japan's economic renewal will be government spending," argues Leong, "including new buildings, roads, and various infrastructures. This means demand for concrete, steel, and other building materials. An infrastructure buildup also means workers will need to be hired."
Leong does note that investors should not give up on the Japanese economy; there are some good buying opportunities. Other than bank stocks, investors should look at infrastructure stocks, not only those in Japan, but also global companies operating in the U.S., as well as companies that provide the building materials, such as concrete or steel, recommends Leong.
"There may be a light at the end of the tunnel, but for Japan's economy and GDP growth, it is quite dim at this time, as it has been for over 20 years," concludes Leong.
To see the full article and to get a real contrarian perspective on investing and the economy, visit Investment Contrarians at http://www.investmentcontrarians.com.
Investment Contrarians is a daily financial e-letter dedicated to helping investors make money by going against the "herd mentality."
The editors of Investment Contrarians believe the stock market and the economy have been propped up since 2009 by artificially low interest rates, never-ending government borrowing and an unprecedented expansion of our money supply. The "official" unemployment numbers do not reflect people who have given up looking for work and are thus skewed. They believe the "official" inflation numbers are also not reflective of today's reality of rising prices.
After a 25- to 30-year down cycle in interest rates, the Investment Contrarians editors expect rapid inflation caused by huge government debt and money printing will eventually start us on a new cycle of rising interest rates.
Investment Contrarians provides unbiased research. They are independent analysts who love to research and comment on the economy and investing. The e-newsletter's parent company, Lombardi Publishing Corporation, has been in business since 1986. Combined, their economists and analysts have over 100 years of investment experience.
Find out where Investment Contrarians editors see the risks and opportunities for investors in 2012 at http://www.investmentcontrarians.com.
George Leong, B. Comm., one of the lead editorial contributors at Investment Contrarians, has just released, "A Problem 23 Times Bigger Than Greece," a breakthrough video where George details the risk of an economy set to implode that is 23 times bigger than Greece's economy! To see the video, visit http://www.investmentcontrarians.com/press.