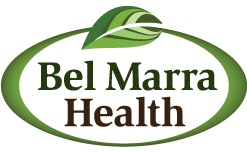 CEO of Bel Marra Health Jim Chiang says, "It may be possible that in the future, once the actual cause of this neurodegerative disease has been identified, treatment plans for nerve cell damage will arise and improve the health of the general society."
Toronto, ON (PRWEB) September 28, 2012
Bel Marra Health, well known for offering high-quality, specially formulated vitamins and nutritional supplements, supports a recent medical report a specific pesticide called rotenone, may be associated with the development of Parkinson's disease.
According to a recent medical report published in the journal Public Library of Science (PLoS) One, a specific pesticide called rotenone, may be associated with the development of Parkinson's disease. Rotenone is an organic chemical that does not present any odor and thus is may be present in the environment without any of us knowing of its existence. Rotenone has been used in insecticide sprays and powders that are sprinkled in gardens as treatment against the infestations of mites and other insects.
The recent medical report explained that rotenone has the capacity of entering the cells of the body and interrupting normal physiologic processes of the microtubules, which are the subcellular structures responsible for moving chromosomes during cell division. Abnormal movement of chromosomes during cell division may result in the generation of dysfunctional cells. When a cell is incapable of performing in normal activities, it is highly likely for this cell to deteriorate and eventually undergo cell death.
It is thus possible that rotenone may be a cause for Parkinson's disease, which mainly involves the degeneration of nerve cells of the central nervous system, resulting in uncontrollable tics and jerks and a loss of memory. There is a still a need to identify treatment schemes to correct the damage that has been inflicted by rotenone.
An interesting contribution of this recent medical report involves its explanation that other chemicals possessing structures similar to rotenone may exist in the environment. Similar to the effects of rotenone, these chemical analogs may also enter the cells in affect cell division and result in cell degeneration and death, as well as loss of memory. In addition, certain vines and weeds that are thriving in gardens may also produce chemicals similar to that of rotenone and thus it may be difficult to directly identify the actual causal factor that is responsible for the development of Parkinson's disease in every patient.
Spokesperson for Bel Marra Health, Dr. Victor Marchione says, "The findings presented in the medical report helps readers understand the mechanisms behind Parkinson's disease, including its impact on motor activities and memory. It is the hope of every neuroscientist and neurologist to find an effective treatment that could reverse the neurodegeneration of cells of the central nervous system. "
CEO of Bel Marra Health Jim Chiang says, "It may be possible that in the future, once the actual cause of this neurodegerative disease has been identified, treatment plans for nerve cell damage will arise and improve the health of the general society."
(SOURCE: "PLoS One" Transcriptome Analysis of a Rotenone Model of Parkinsonism Reveals Complex I-Tied and -Untied Toxicity Mechanisms Common to Neurodegenerative Diseases, Sept 7, 2012)
Bel Marra Health, as the distributor of Smart Pill, offers high-quality vitamins and nutritional supplements in formulations designed to address specific health concerns. All ingredients are backed with scientific evidence. Every product is tested for safety, quality, and purity at every stage of the manufacturing process. Furthermore, Bel Marra Health products are produced only in Health Canada approved facilities, going that extra mile to ensure our health conscious customers are getting top quality products. For more information on Bel Marra Nutritionals visit http://www.belmarrahealth.com or call 1-866-531-0466.
Bel Marra Nutritionals, Inc.
100-7000 Pine Valley
Woodbridge, ON L4L 4Y8
pr(at)belmarrahealth(dot)com
866-531-0466
http://www.belmarrahealth.com