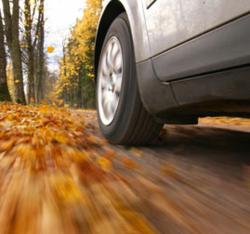 Comparing car insurance with INSVIA is easy – compare quotes from over 90 leading insurers and you could save $500 or more.
(PRWEB) September 25, 2012
http://www.INSVIA.com seeks to provide consumers with fast, easy access to affordable insurance plans. Unlike in the past when insurance decisions could only be made through meeting in person with company representatives, this website allows individuals to conveniently decide upon their desired insurance companies and respective plans all from the comfort of their own homes.
This way, finding affordable and practical insurance plans is no longer a task that demands setting aside a great deal of time for, as this website provides users with all necessary information within mere seconds.
More specifically, consumers have the option of narrowing down their insurance coverage search by requesting the site to specialize their insurance needs. In other words, anyone looking to purchase comprehensive car insurance can be directed towards automobile insurance only options, instead of having to scroll through companies offering dental, medical, or life insurance.
In addition to narrowing down their search to automobile-only insurance, consumers are also presented with price-specific options, which are typically dependent upon the degree of coverage. This way, every user of this website can find what they need in a very time efficient manner.
Click here to compare car insurance
In addition to specifying their desired insurance plans, consumers also need to provide the zip code for their address of residence in order to start discovering relevant insurance company options. After entering their zip code in the site's search box, they are then directed to a number of insurance companies who provide coverage for their region; while some of these companies may easily be national chains that provide coverage for all over the nation, this search engine should also provide more localized insurance options as well.
From this list, consumers can simply click on the links of each company in order to learn more about what a company has to offer; information regarding specialized plans and premiums should then become readily accessible through the links to the providers' websites
Overall, this new insurance website provides consumers with a full list of their insurance coverage options, all within a few seconds of them entering their relevant data into the site. The site's services are completely free of charge, completely eliminating the need for consumers to pay hefty fees just to locate desirable insurance plans.
However, it should be noted that this site is not meant to be an actual insurance company itself. Rather, this site serves as a convenient way to locate a large selection of insurance options all featured in one place. Merging convenience with necessity, this insurance locator site seeks to provide a way for consumers to save both time and money by featuring optimal insurance plans online.