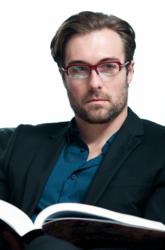 We believe that eco-friendly processes...can produce uncompromisingly beautiful products.
Marina Del Rey (PRWEB) September 26, 2012
Siempre Verde is now open for business, selling its organic, hand-crafted line of all wood optical and sunglass eyewear. The company specializes in putting a modern twist on classic favorites, using organic processes and materials.
High school teacher and mom, Rose Ann Salumbides has made her dreams of building an eco-conscious, fashion brand into reality. As CEO of Siempre Verde, she has found a winning combination of high style, function, and giving back to the community. "We believe that eco-friendly processes and materials can produce uncompromisingly beautiful products," says Rose Ann. "By the same token, proceeds from our sales will fund our "Get Some, Give Some" program."
Siempre Verde's "Get Some, Give Some" program will help aid reforestation efforts where they're needed most. In partnership with non-profit organization 1% for The Planet, Siempre Verde will plant a tree for each pair of sunglass or optical frame purchased.
Siempre Verde eyewear is 100% handcrafted. With every step from veneering to precision cutting to shaping and finishing, each optical and sunglass style conveys the fine craftsmanship you would expect from a premium high-end design shop.
In addition to high quality and style, Siempre Verde delivers on what eyewear was meant to do, protect your vision. Each sunglass comes standard with polycarbonate, polarized lenses which are impact and scratch resistant, light weight, and provide the highest protection from the sun's harmful UV rays. And all sunglass and optical frames are as comfortable as they are flattering with standard stretch-to-fit spring hinges ensuring a perfect fit.
Because each piece of wood is unique, so to will be your Siempre Verde eyewear. Each pair is one of a kind. You'll never see another pair that's exactly like yours. It's unique, wearable work of art.
The debut collection, hitting stores this winter, includes a featured style by the name of Ocean. Ocean, features oversized teardrop shaped sunglass lenses in lightweight, uniquely textured bamboo or zebrawood frames. This aviator sunglass design made famous in the 1980's movie Top Gun makes a timeless fashion statement in comfort and style.
Siempre Verde's mission is to provide style-conscious urban professionals with naturally inspired accessories that can also raise their environmental awareness. Its unique value propositions include free shipping, prescription wood eyeglasses delivered to the customer's door, a virtual try-on program that allows customers to try-on a pair or two in the comfort of their home, and a high level of personal customer service.
Urban dweller and eco-conscious fashion consumers looking forward to the upcoming season can learn more about Siempre Verde's product line by visiting http://www.ShopSiempre.com.