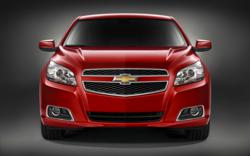 100% Free (x4) Quotes. Best Options for Insurance Companies. Save Now!
(PRWEB) September 25, 2012
http://www.BlueFlagInsurance.com, a recently launched insurance comparison website, gives drivers an advanced set of tools that they can use to compare major car insurance carriers to find affordable, high-quality coverage.
The website uses a simple interface to give drivers accurate quotes from local providers. Drivers enter their zip codes into an online form. The website then uses the zip code information to find local providers that offer car insurance in the driver's immediate area.
"We wanted to build a simple website to make sure that drivers wouldn't spend a lot of time filling out forms, only to get a frustrating list of insurance quotes," said a representative of BlueFlagInsurance.com. "We're all drivers, and we know that drivers want a tool that gives fast insurance quotes through a secure form. By only asking for a zip code, we've given drivers an incredibly simple tool the returns accurate, local results."
BlueFlagInsurance.com returns quotes that drivers can use to compare policy options from some of the top carriers in the United States. Unlike other insurance websites, Be does not collect personal information about drivers.
Click here to compare and save on car insurance
"No driver wants to receive endless contact from a car insurance agent, and because our website is essentially set up to replace the traditional role of an insurance agent, we don't see any need to collect or share personal information about our customers," said the website representative.
The insurance comparison tool also allows drivers to compare different coverage options, which can give many drivers an easy way to learn about their policies and different types of coverage. Representatives of the website say that many drivers do not take the time to compare insurance options on a regular basis, and as a result, they overpay for their policies.
"When our customers see rates from their local insurance providers, they're often somewhat shocked. Rates creep up year by year, but by using our free tool to compare rates every few months, drivers can avoid paying too much for their car insurance policies," said the representative.
BlueFlagInsurance.com is a new car insurance comparison website that gives drivers a simple way to compare rates from local insurance providers. The website offers a number of tools to help individuals keep their insurance costs down. This includes additional cost comparison tools designed for homeowner's insurance, life insurance and health insurance.