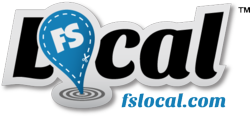 We're pleased to see that only days after the soft launch of FS Local our clients are getting results and making new connections.
Toronto, ON (PRWEB) September 25, 2012
While many businesses endure for decades with relatively little change, the tools used to market those businesses have advanced rapidly as the information age proceeds. Keeping up with those changes can be a challenge for even the biggest corporations – for small businesses, facing greater constraints on time and money, it can be nearly impossible.
Enter FS Local, an online marketing startup that aims to meet those needs and more for local small businesses, giving them the marketing reach they need to survive in the digital age. The program is built around an array of community building platforms, including social media outreach, printable and digital coupons, online reviews, and a community blog that enables each business to share its expert advice with consumers, while also enabling consumers to get to know their local businesses. A closer connection to the community means a closer connection with the consumers who drive business for the companies.
That emphasis on community has yielded some additional benefits, as well. "The interaction between our clients within the FS Local community has yielded synergies and business partnerships that individual companies might not realize," noted Michael Yack, president of FS Local. "For example, a junk removal company has partnered with a storage company for mutually beneficial arrangements, where previously the two would often compete indirectly."
The program is designed with updates in mind, ensuring that it can readily absorb new technologies and platforms as they are developed. For example, digital coupon integration with Apple's freshly updated Passbook is already in the works.
FS Local Toronto soft-launched on Friday, September 21st, and within the first days had already yielded results and reviews. Businesses of all types have found benefit in being a member, including companies such as Decorium (a high-end furniture store), seasonal auto storage company Auto Vault, Canada Junk Removal, and Bounce Entertainment.
FS Local puts local small businesses in the headlights of people searching for their products and services. As a recent start up based in Toronto, Ontario, they blend marketing, advertising and consulting services for their small business clients. FS Local puts people on the go in touch with the best businesses nearby that fulfill their needs. For more information read the FS Local Blog.