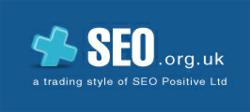 The more high-quality people you have in your Circles that link back to you, the better.
(PRWEB UK) 25 September 2012
Search Engine Optimisation experts at SEO.org centre their business around global search engine giant Google. In recent months, SEO.org has witnessed an increase in the popularity of Google's social media network Google+ (Plus). This has been supported by the increase in inquests of SEO.org's social media services.
The Head of Social Media Marketing at SEO.org shares her thoughts on the subject:
"The rise of social media in the SEO industry has been quite intriguing. Now the importance of social networks is equally as significant as their popularity, if not more so. Needless to say; as the leading authority in search, Google's social network is one of the utmost importance. If you only have enough time and resources for one social media account, make sure it's Google+."
Top tips for effective SEO using Google+:
Optimising your profile
Implement relevant keywords through your profile focusing on Introduction, Education, Employment and Places sections- this should better your rankings for highly competitive broad terms.
Optimise your Circles
The more high-quality people you have in your Circles that link back to you, the better. You can get high-quality people to Circle you by: posting plenty of comments on leader posts, share work in those comments, focus on a 'thought leader' and promote his content etc.
Confirm authorship
You should officially claim that you are the author of your content through authorship mark up. When you do this you will notice that: your profile picture appears, the 'by Your Name' drives searches to your Google+ page and then the 'More by Your Name' leads to an entire search dedicated to your own account. This will enhance your social identity, improve your search results and click through rate.
Seo.org.uk is an Essex-based company with the aim of bringing effective yet affordable online marketing services to companies from all industries and backgrounds. The company offers a huge range of services including search engine optimisation, Pay Per Click account management, social media marketing and website design.