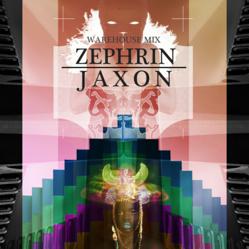 London (PRWEB UK) 27 September 2012
Zephrin's DJ performances are always powerful, taking audiences on a journey though many different genres while always maintaing an unmistakable vibe.
http://soundcloud.com/zephrinjaxon/zephrin-jaxon-warehouse-mix
Zephrin regularly takes his formula to the dance floors of London & beyond. In the studio his appreciation of early electronic music manifests itself by using a mixture of classic synths & drum machines with cutting edge equipment to create a sound born out of love for music and a passion to create original work.
In the past 18 months Zephrin has performed at some amazing parties including 20 years of Planet E, Pryda recordings, We Love Space, Finale, Cadenza, Get Physical, Jaded, Muak, Jump, Laced, I off & Sidexside to name but a few while on the production front Zephrin has had 6 releases under the Name "D e p o r t o" which have enjoyed support from Dubfire, Nick fanculii, Milton Jackson, Terry francis, X press – 2, Psycatron, Sarah Main, Danny Tenaglia, John Digwed, Mr. Cenzo, Andre Lodemann, Roberto Rodgries, & Ibiza Sonica radio.