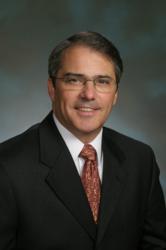 This Next Fifty Trade Summit will bring together all of the right people and help establish a clear outline for bilateral trade between Washington and India for decades ahead
Seattle, WA (PRWEB) September 26, 2012
The first Washington State Summit on US-India Trade & Commerce is being organized by the Washington State and India Trade Relations Action Committee (WASITRAC) in collaboration with the Seattle Center Foundation, Consulate General of India in San Francisco, City of Seattle, and the Port of Seattle.The Summit is taking place during the Next Fifty, a six month long celebration (April – October) marking the 50th anniversary of the Seattle Center and Seattle's First World Fair (1962-2012). The month of September has been designated as the month for Commerce and the Innovation Economy.
Washington State Lt. Governor Brad Owen and Consul General of India Ambassador N. Parthasarathi will be the Keynote Speakers at the summit which will be attended by high profile trade delegations from the Indian states of Assam and Gujarat. Senior Washington State representatives Paul shin, Jim Kastama, and Phyllis Kenney have confirmed attending this trade summit with many prominent members of the Consular Association of Washington.
In his statement regarding the upcoming trade summit, Lt. Governor Brad Owen said that,
"Perhaps no other time in history has the Republic of India presented such a remarkable opportunity for trade and business development for Washington state. We are uniquely positioned to take advantage of India's rapidly growing economy due to our close proximity to the Pacific and our ability to compete strongly in global markets. This Next Fifty Trade Summit will bring together all of the right people and help establish a clear outline for bilateral trade between Washington and India for decades ahead."
The founder and former chair of the India Caucus in the US House of Congress, Seattle Congressman Jim McDermott will give his special remarks at the inauguration of the summit on Friday September 28, 2012.
Congressman Jim McDermott, a great advocate for US-India trade was very optimistic on the outcome of this trade summit. On being asked about his thoughts on this business meeting he said, "As a founding member of the Caucus on India and Indian Americans, and as the Ranking Member on the Trade Subcommittee of the Ways and Means Committee in the U.S. House of Representatives, I have seen trade between the U.S. and India grow enormously, but there is still much opportunity for growth. The 1st Washington State Summit on U.S.-India Trade, initiated by WASITRAC, is a great venue for political and business leaders from both countries to meet, network and hopefully make a meaningful connection."
The registration for the trade summit will be complimentary for all students of the business schools in the state of Washington providing them an opportunity to interact with the visiting trade delegations and network with the policy makers on both the sides.The day long summit will include inauguration, keynote addresses by dignitaries, informative workshops, one to one networking among participants, industry focused panels and company spotlights.
The plenary sessions will highlight opportunities in the area of infrastructure development, technology and innovation, education, agriculture, chemicals & pharmaceuticals, life sciences, biotechnology, nanotechnology, automobiles, shipbuilding, tourism and convention. The summit will also have a special session on corporate social responsibility highlighting the role of businesses in building stronger and sustainable communities.
The summit will open with 3rd Annual Building Bridges Reception on the evening of September 27 where the organizer will honor the noted Indian scholar, philosopher, humanitarian and spiritual leader Dr. Chandra Bhanu Satpathy with the "Building Bridges across the Nations" award for bringing the world together through his works on the arts, literature, music, spirituality and humanitarian endeavors. For the last 25 years he has dedicated his life in helping to empower the mentally and physically challenged, under privileged, young women who seek protection and people with incurable afflictions discarded by society, a cause close to his heart. Such is his love and compassion for those that interact with him, be it rich, poor, distressed or the lepers; that he mingles with them, eats with them and cares for them as they are his own.
Dr. Satpathy has been widely recognized for his dedicated public service and an illustrious corporate experience spanning over 25 years. Besides being the Inspector General of Police for the most populous state of Uttar Pradesh (UP) he has served as Additional commissioner of aviation security under Ministry of Civil Aviation, Chief Vigilance Officer in India's top two oil companies (Indian Oil Corporation (IOC) and Oil and Natural Gas Corporation of India (ONGC)) under Ministry of Petroleum and served as Additional Director General, Central Industrial Security Force (CISF) under Ministry of Home affairs. In his career, The President of India awarded him with police medals thrice for gallantry in 1981, meritorious service in 1991 and for distinguished service in 1997.
The organizer of the summit, WASITRAC has been in the trade advocacy for building a stronger US-India bilateral trade relations since 2007 and have facilitated two trade missions to India in 2010 under the joint leadership of Congressman Jim McDermott and Lt. Governor Brad Owen which actualized with couple of MOUs between the North Seattle Community College and educational institutions in India. Port of Seattle also signed its first sister port agreement with Dhamra, a port in the eastern state of Odisha, as a result of the second trade mission in 2011 led by Port of Seattle CEO Tay Yoshitani.