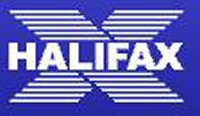 Halifax, Yorkshire (PRWEB UK) 25 September 2012
Stephen Noakes, Mortgage Director, Halifax, comments: "As the leading lender in the new-build market, we're pleased to be able to offer this longer term product to all of our NewBuy customers. This seven year fixed rate mortgage provides the certainty of set monthly payments over a greater length of time.
"By offering a much more compelling deal, we are putting the purchase of a new-build homes back within the grasp of first time buyers and homemovers, while increasing our support for the NewBuy scheme; hopefully giving a much needed boost to housing supply."
Originally launched last week, the new longer term high LTV mortgage deal was made possible as a result of Halifax's participation in the Government's Funding for Lending scheme – an initiative introduced to stimulate the UK housing market.
Halifax has been a firm supporter for the housebuilding industry, providing 1 in 3 mortgages in the NewBuy scheme, working alongside 23 housebuilders, more than any other lender since joining the scheme in April 2012
Halifax work with a number of builders through the NewBuy scheme, including the UK's leading and largest builders. In addition to this, Halifax has also one of the largest multi-user cell networks, ensuring that lower volume builders can also participate in the scheme.
A HM Treasury Spokesperson: "The Funding for Lending Scheme is helping ensure businesses get the finance they need to grow and create jobs, and that families have access to affordable mortgages. We welcome the news that Halifax is using the FLS to help people looking to get onto the property ladder at affordable rates."
Lending commitments
Earlier this year Lloyds Banking Group announced the UK's largest commitment to first time buyer lending, confirming it will lend £5bn to first time homeowners by the end of 2012.
Strengthening its support through the launch of this new First Time Buyer product, the Group, with the support of the Government's Funding for Lending scheme, is committed to lending £500m of funding at even more competitive rates.
In the first six months of the year, the Group helped over 25,000 people take their first steps onto the property ladder and this pledge will help over 50,000 people buy their first home by the end of 2012.
Halifax's first time buyer commitments provide one of the most comprehensive product propositions in the UK mortgage market:

One in three mortgages on affordable housing schemes are provided by Halifax, includingshared ownership and shared equity.
Halifax provides more than 1 in 3 mortgages in the NewBuy scheme, working alongside 23 housebuilders, more than any other lender.