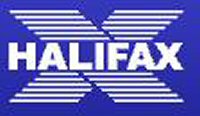 Halifax, Yorkshire (PRWEB UK) 25 September 2012
In the past five years, the average price of a countryside home has fallen by 20% compared to 22% in urban areas. With an average price of £201,191, properties in rural areas are now worth 17% more than its urban equivalent (£171,709).
Despite higher average prices, property values in all rural areas, on average, have increased slightly more slowly than in urban areas over the past decade as whole; 36% against 40%.
Affordability concerns increase as 'Most expensive rural location' goes to Chiltern…
House price increases cause challenges for those looking to purchase rural property, especially first time buyers, as housing affordability concerns have grown in the last decade. Over the past year, the value of the average countryside home has gone up by 2%, but the urban equivalent increase is only 1%. At the extreme end of the scale, Chiltern in Buckinghamshire has seen house prices go up by £1,107 per month over the past ten years; that's an increase of over £13,000 every year, or equivalent to 37% of the national average full-time gross annual wage.
Rising property values have made rural housing less accessible, as in 2012 only one in 17 (five in total) rural Local Authority Districts were deemed affordable. Areas are classified as unaffordable if the house price to earnings ratio is above the historical average of 4.0. The least affordable area is Tandridge in Surrey, where the price of a house is 8.4 times greater than the local average annual income – Cotswold (8.1) came in a close second. Hambleton in North Yorkshire (7.4) is the only area outside the south amongst the ten least affordable.
At £427,647, the highest average property price in rural Britain is found in Chiltern; over four times higher than the lowest - East Ayrshire with an average price of £100,119.
It's not easy to get your first country pile…
First time buyers account for just over a third (35%) of all mortgage financed purchases in rural areas – far fewer than in urban areas where they account for nearly half. Due to the high level of property prices, getting on the rural property ladder is at its most challenging for first time buyers in southern England. While first time buyers only account for only about a quarter of all purchases in Wealden in East Sussex, East Devon and East Hertforsdhire, they account for over half in East Ayrshire, St Edmundsbury in Suffolk, Pendle and Copeland.
Provision of social housing low in rural Wales, but high in the rural north…
Social housing provision is typically lower in rural areas of England and Wales, with 12% of the housing stock accounted for by social housing compared with 19% in urban areas.
There are six areas – five of which are in Wales – where social housing accounts for 5% or less of total housing stock (see table 5), and with nearly a quarter of total properties represented (23%), East Ayrshire has the highest level of social housing in rural Britain.
Martin Ellis, housing economist at Halifax, commented:
Country living is an aspiration for many Britons: the fresh air; the scenery; the slower pace; it all adds to the attraction – but this has its drawbacks. For many of those tempted, the high prices put rural homes out of their reach. First time buyers in particular are affected by high rural property prices, and consequently they account for a far smaller proportion of homebuyers than they do in urban areas."
"The traditional British country pile has become less affordable, and it is proving more and more difficult to find fruitful results when foraging for houses in the country."
Editors' Notes:
1 From ONS and Halifax estimates for August 2012 for full-time employees.
All price figures refer to the arithmetic average of house prices and have not been standardised. These prices are not standardised and therefore can be affected by changes in the sample from year to year. The data covers the period 2002 to 2012 and has been extracted from the Halifax House Price database. The figures cover the 12 months to August 2012.
This analysis was undertaken using the Office for National Statistics (ONS) Urban Rural classification. This classification defines an area as a Rural Area if it lies in a town or village of less than 10,000, or as an urban area if it lies in a town or city of 10,000 or more. A rural local authority is one where the majority of people live in rural areas.
Data on average earnings is based on ONS figures for April 2011, which have been inflated by national average earnings growth to calculate 2012 estimates at local authority level.
The affordability ratio is calculated as average house price divided by the average annual earnings of full time employees.
1Affordability calculation
To determine which rural LADs are affordable we have analysed the house price: earnings ratio in each area against the UK average first time buyer (FTB) annual house price: earnings ratio (4.0, which is the long term average). Where price to earnings ratio is below 4.0 the LAD is classified as affordable; above 4.0 is unaffordable. This measure takes into consideration single income only, and hence the ratio is conservative.
The house price: earnings ratio is calculated by dividing the average house price by annual average earnings for all employees. The earnings data has been sourced from the ONS Annual Survey of Hours and Earnings (ASHE).
The multiple of 4.0 is in line with the average house price to income ratio associated with all first time buyers over the last 20 years (1989-2012). (Source: Halifax). This is approximately equivalent to an average loan to income multiple of 3.25 plus a 19% deposit, or a 3.5 times multiple and a 12.5% deposit. This calculation is based on a single income and therefore conservative.
Data on social housing for England and Wales is from the 2011 Housing Strategy Statistical Appendix published by the DCLG. For Wales the data is for 2010/11. Scottish data is from the Housing Statistics for Scotland published by the Scottish Government.