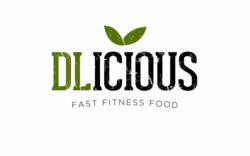 (PRWEB UK) 25 September 2012
David Lloyd Leisure has unveiled a new menu for its health-conscious members who want to be fit on the inside as well as the outside in a groundbreaking approach.
DLicious: Fast Fitness Food is the first menu of its kind to be launched in the UK, integrating David Lloyd Leisure's approach to eating with its expertise and experience in helping people achieve their health and fitness goals through sport and exercise.
Developed by a dedicated team of chefs, nutritionists and health and fitness experts at Europe's premier sports, health and leisure group, DLicious aims to help members meet their core nutritional and lifestyle needs.
Inspired by Paleolithic and 40:30:30 healthy and balanced food philosophies, the DLicious approach aims to help members feel energised throughout the day, enabling them to reap the rewards that eating a healthy and balanced diet brings to physical performance and well-being.
It has been devised as a result of feedback from members suggesting they want to enjoy healthier dishes at their clubs in a fast casual dining environment, and taps into the world's fastest growing cuisine trend of healthy eating concepts.
A children's menu, jam-packed with tasty, wholesome foods, has also been specially developed to complement the adult menu and make it easier for parents to make healthy choices for their youngsters.
The DLicious approach to eating is based on:

Paleo-inspired dishes: high quality, grain-free, natural foods that deliver better fuel for efficient digestive function, improved regulation of blood sugar levels and more energy all day;
Healthy and balanced: A variety of choices to meet a daily intake of 40 per cent good carbohydrates, 30 per cent quality proteins and 30 per cent essential fats, providing optimum nutrients and burning fuel more efficiently;
Every now and then: Our approach allows for the fact that not everybody can commit to a perfect nutritional balance all of the time, with a choice of meals, snacks and indulgent treats offered for 20 per cent of the time
Andy Lowe, David Lloyd Leisure's head of food and beverage, said: "We are incredibly excited about DLicious. No mainstream operator on the high street is offering a truly healthy approach to eating and lifestyle.
"There are many ways to eat healthily and this is just ours; DLicious is underpinned by our mantra, "Life. Be Fit for It" and is our way of making it easier for members to look after themselves. After all, you are what you eat!
"We pride ourselves on listening to our members and in their highly valued feedback they asked us for healthier choices, supporting market predictions that healthy eating concepts will be the fastest growing cuisine trend over the next three to five years."
Andy explains: "We are using ingredients that are more natural, pure and therefore better quality, with less processed food, salt, sugar and additives. There are now fewer starchy carbohydrates and more good ones, and options comprising ingredients free from gluten are also available. We will only be using the best quality proteins like fresh meat and fish and, as an example, we've replaced curly fries with healthier - but just as tasty - baked sweet potato wedges.
"Our menu will gently guide members on how to make healthy choices, but we also recognise that people like a treat now and again, and we're saying that if they indulge - say 20 per cent of the time - then that's perfectly OK!"
Rob Beale, David Lloyd Leisure's head of sports, health and fitness, comments: "Our expertise and experience in helping members achieve their health and fitness goals is internationally renowned. We want to be known as much for our expert approach to healthy eating as our reputation in providing unrivalled sports and exercise facilities, services and expertise - as far as we see it, the two go hand in hand.
"We recognise that being healthy and fit is not just about going to the gym, taking an exercise class, swimming or playing tennis but about what you're eating, too.
"Our aim is to help people reap the benefits of eating healthy and balanced meals that will give them energy throughout the day and can be easily prepared in our clubs to fit around their exercise routines and busy lifestyles."
ENDS
Note to editors: For further information about this press release, contact the David Lloyd Leisure press office on 01707 289833/4 or email press(at)davidlloyd.co(dot)uk
About David Lloyd Leisure Group
The David Lloyd Leisure Group operates 80 clubs in the UK and a further 10 clubs across Europe. It has over 450,000 members and employs 6,000 people. This includes an expert health and fitness team of over 1,800, while it contracts the services of more than 400 tennis professionals. Across all clubs, David Lloyd Leisure has over 150 swimming pools (of which half are indoor) and offers over 10,000 exercise classes per week. Every week 20,000 children learn to swim at David Lloyd Leisure and 14,000 learn to play tennis. Its racquets facilities are unparalleled with 700 tennis courts as well as 180 badminton courts and 140 squash courts. Additional facilities include health and beauty spas, club lounges with free internet access, crèches, nurseries and specialist sports shops.