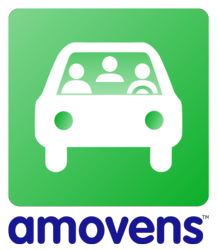 San Francisco, CA (PRWEB) September 25, 2012
This year, Treasure Island Music Festival is cutting its greenhouse gas emissions by partnering with online ridesharing network Amovens, to provide festival-goers with an affordable, sustainable transportation alternative.
Fans can use either Treasure Island's own carpool website or Amovens' free iPhone app to register as either a driver or passenger to the festival, being held October 13 – 14 at Golden Gate National Recreation Area in San Francisco, CA.
Amovens helps drivers sell unoccupied seats in their cars in order to cut down on travel costs such as gas, tolls and parking, while reducing the festival's carbon footprint. Meanwhile, passengers benefit from a cheap alternative to driving. The result is higher festival attendance with fewer cars and emissions.
With more than 50,000 registered users, Amovens has helped eliminate more than 3.5 million pounds of carbon emissions and saved passengers and drivers more than $2 million.
"By using Amovens ridematching network, Treasure Island is providing fans with an affordable and sustainable transportation alternative," said Diego Hidalgo, CEO of Amovens. "Not only does implementing a rideshare program help cut Treasure Island's carbon footprint, it also reduces parking needs and traffic congestion during the festival." Festival-goers also get the opportunity to meet and travel with other fans, extending the festival experience beyond the performances themselves and turning the tour into a truly memorable, social experience.
Fans will be able to access the ridesharing platform directly from the festival's website, or through Amovens' events page.
About Amovens
Amovens is an international ridesharing platform that works with corporations, universities, local governments and events to help reduce their carbon footprints and parking needs, all while lowering transportation costs for their community members. Amovens has partnered with more than 140 events and corporate clients such as Ford, Ericsson, and Banco Sabadell.