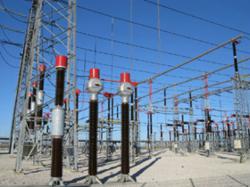 "It is important to never stay passive, we always take the aggressive approach when figuring out what we can deliver next" Crumlish said.
Rochester, NY (PRWEB) September 27, 2012
Process Control manufacturers are constantly researching and experimenting to develop new models that may be useful to our industry. There will always be new systems with different needs so it is important for manufacturers to continuously add new models and solutions to their product line. Recently the development of a Fast Response Voltage to Voltage Isolator for High Voltage Switch Systems used in GRID Control systems will provide a solution for companies in need of an isolator of that kind.
When large companies such as GE, ABB and Siemens are designing systems that switch very high voltages in a power distribution system, where the voltages are well above 100KV, everything in the system has to work precisely. The manufacturer must be aware that keeping process signals isolated from each other is also required. More importantly, these process signals must respond on a fast but known response time. Normal isolators have filtering to keep out unwanted noise. This keeps the response time down to the 2-5Hz range. However, the isolators required in these fast bandwidth systems require response times from 5kHz-12.5kHz +/- 500Hz depending upon the particular application the switch system engineer requires.
In response to this requirement, ADTECH has a standard isolator, the ECT-302-1, specially modified to meet this requirement. The Standard ECT-302-1 is a bi-polar voltage input to bi-polar voltage output device, with ranges from -10Vdc to + 10Vdc on both input and output. The standard item contains with a response time of 2-5Hz. However the specially modified fast response version can be factory set for response times up to 15kHz with no degradation of performance. The response time can be set well within the bandwidth requirements of +/- 500Hz.
This gives the switch system designer an isolator that, when they are calculating their overall system response, they can depend upon the ADTECH ECT-302-1 to keep their bi-polar voltage signals isolated and re-transmit that signal at a known response time. Thereby helping them produce a known switch sequence response time for the entire system, which is required in high voltage switch systems.
"We are working every day to offer solutions to our industry's problems" says Thomas Crumlish President of ADTECH. "It is important to never stay passive, we always take the aggressive approach when figuring out what we can deliver next" Crumlish said.
Analog Digital Technology LLC (dba Adtech) was founded in 1981 and is a Rochester, New York based manufacturer of high quality, reasonably priced signal conditioning modules. These include temperature transmitters (both RTD and T/C), millivolt, AC (volts or amps), isolators, analog computing modules, integrators, indicators, alarms and loop power supplies. The transmitter line comes in two, three or four-wire models.