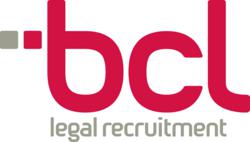 These results are fantastic and prove certain areas of Law are performing well.
United Kingdom (PRWEB UK) 26 September 2012
BCL Legal - one of the leading legal recruitment consultancies outside London – is continuing its robust expansion drive after announcing it placed 22% more candidates in the first six months of 2012 across the UK. The company also registered over 83% more candidates during the same period across its private practice and in-house departments.
The firm, which has offices in Manchester, Leeds, Liverpool, Birmingham, Reading and Bristol, placed 248 candidates which represents a notable increase as it was up from 204. It also registered a total of 3,741 legal professionals compared to 2,039 in Q1 and Q2 the year before.
Within private practice, the demand from large insurance teams has remained steady and the company has also seen an increased need across the commercial, corporate, real estate, commercial litigation and employment sectors.
James Batt, managing director of BCL Legal, said; "These results are fantastic and prove certain areas of Law are performing well. We're well on course to beat 2011's figures when we placed 430 candidates across the whole twelve months. This is due to an increase in confidence and greater market stability but it's also thanks to our ability to attract the best candidates and retain leading clients. We've invested heavily in our own marketing which has upped our visibility and we're constantly on the look out to recruit driven and talented consultants who will compliment the business. Our focus is to now build on this success and to make sure the rest of the year and 2013 is even stronger."
View the range of legal jobs available from BCL Legal today - including paralegal jobs and newly qualified solicitor jobs.