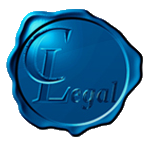 Canadian mortgage rules have already changed to prepare for the economic impact of consumer debt. Consumers who would have used their home equity to pay off their debts are surprised to find out they can only leverage 80% of their home's value
Ontario, Canada (PRWEB) September 27, 2012
A fresh face to the debt settlement industry, Shelia A. Cockburn, Managing Partner with The Law Office of Cockburn & Associate, LLP, is helping Canadians bogged down by credit card and other unsecured debts. With an in-depth understanding of the global economic environment and how it is likely to impact Canadians in the near future, Ms. Cockburn creates a new opportunity for consumers where options may have been limited in the past. In the report, "Storm Clouds Gather Around Canadian Consumer Credit," Moody's Analytics reviews how Canada has rallied through the recession with a reliance "on the strength of household demand, as consumers have held fast to the credit financed spending patterns abandoned by their peers in the U.S. and Europe." Addressing the state of the Canadian economy, Ms. Cockburn states, "Canadian mortgage rules have already changed to prepare for the economic impact of consumer debt. Consumers who would have used their home equity to pay off their debts are surprised to find out they can only leverage 80% of their home's value." Ms. Cockburn also explains that "low interest and unemployment rates have helped to maintain the Canadian economy amidst a global crisis, but a recent survey by the Canadian Payroll Association reported that 40% of Canadians are spending as much or more than they make."
Taking a more comprehensive approach to her client's debt, Ms. Cockburn and her experienced staff review assets, liabilities, income and expenses to determine an aggressive financial plan for getting consumers out of debt. For clients at the Law Office of Cockburn and Associate, LLP, debt settlement is a necessary tool to negotiate financial success in an economy that has set them up to fail.
Shelia A. Cockburn holds a J.D. (Juris Doctor) and an L.L.M. (Master of Laws) along with a Bachelors degree in Engineering. She is licensed to practice law in both Canada and America. As a protege of the foremost authority in debt relief in Canada, Ms. Cockburn gained valuable experience in understanding the inner workings of debt collection and debt settlement. Ms. Cockburn has over 8 years of experience in the areas of debt collection, business transactions and intellectual property. She holds membership as a Certified Debt Specialist & Certified Credit Counseling Specialist with the IAPDA (International Association of Professional Debt Arbitrators) and lifetime registration with the U.S. Patent Office. Coupled with her own management, service and legal expertise, she has developed a staff of highly knowledgeable professionals able to facilitate clients' debt settlement plans.
With offices in Mississauga, ON and Englewood Cliffs, NJ, the Law Office of Cockburn & Associate, LLP, has dedicated professionals committed to assist clients with debt relief. The management team at the Law Office of Cockburn and Associate, LLP, has over 50 years of combined experience in financial services and debt relief.
http://www.economy.com/home/products/samples/2012-09-01-Storm-Clouds-Gather-Around-Canadian-Consumer-Credit.pdf