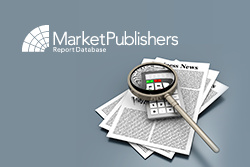 London, UK (PRWEB) September 26, 2012
The global tungsten market is worth about USD 3 billion a year. It may be a small market but tungsten was one of the best performing commodities in 2011, gaining 35%. This metallic element is often used in the form of cemented tungsten carbides in cutting tools; it is also used as an alloying agent in steel to make high-speed tool steel, and in superalloys. Tungsten is also efficiently used in light bulb filaments due to its strength and durability.
Being the world's largest tungsten producer and consumer, China possesses more than 65% of the total proven tungsten reserve of the world and contributes over 80% of the global production volume. Russia comes second, though accounting for only 4% of the world's supply, reports a market research study "Tungsten Market Review" by Merchant Research & Consulting Ltd.
The topical tungsten market report elaborated by Merchant Research & Consulting Ltd has been recently published by Market Publishers Ltd.
Report Details:
Title: Tungsten Market Review
Published: January, 2012; monthly updates available
Pages: 76
Price: US$ 1,290.00
http://marketpublishers.com/report/industry/metallurgy/tungsten_market_review.html
The report offers a comprehensive guide to the worldwide tungsten industry. Its scope comprises:

detailed analysis of both global and regional markets for tungsten;
insight into the market's trends, perspectives and opportunities.
present situation, historical background and future forecast of the tungsten market;
comprehensive data showing tungsten production, consumption, trade statistics and prices (both nationwide and worldwide);
each country's market overview, covering tungsten production & consumption, major producers, tungsten consumption in the country market, tungsten trade in the country, tungsten prices in the pertinent country;
five-year market outlook, including volume predictions and price trends.
Report Contents:
DISCLAIMER
RESEARCH METHODOLOGY
1. WORLD TUNGSTEN MARKET
1.1. Tungsten in Global Industry
1.2. Tungsten Market Overview
1.3. Tungsten Prices
2. North American Market of Tungsten
2.1. USA
2.2. Canada
3. Latin American Market of Tungsten
3.1. Bolivia
3.2. Brazil
3.3. Peru
4. European Market of Tungsten
4.1. European Union Market of Tungsten
4.1.1. Austria
4.1.2. Portugal
4.2. CIS Market of Tungsten
4.2.1. Russia
5. Asian Market of Tungsten
5.1. China
5.2. Thailand
6. African Market of Tungsten
6.1. Rwanda
7. Future Outlook (2012-2016)
List of Tables
More new studies by the publisher can be found at Merchant Research & Consulting Ltd page.