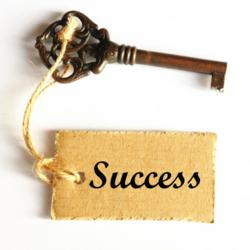 Entrepreneurs are risk takers, we want to reward that with success.-Stephen J. Blakesley
Houston, TX (PRWEB) September 27, 2012
Nearly a half-million businesses start each year in the United States. Many, if not most, will be "bootstrap start-ups." Retirement savings, personal savings and home equities will be sacrificed for a dream that will not come true for most. According to the Bureau of Labor Statistics, seven of ten will fail within the first five years.
Entrepreneurs R Us has developed an intervention designed to give entrepreneurs new direction and a positive outcome. The "Leading Large" coaching system is drawn from nearly 50 years of research and field application. "Leading Large Coaching" is new, essential knowledge for anyone thinking of starting a business.
Stephen J. Blakesley, founder of Entrepreneurs R Us, author of The Entrepreneur Next Door and experienced business coach says, "we have a passion for the entrepreneurial success, we want to reduce the risk in a business start-up. Entrepreneurs are risk takers and we want to reward that with business success." The "Leading Large Coaching" system puts a new face on an old problem. "We focus on how to make the business a success, not just starting the business. Most anyone can start a business but few can start a successful business."
"All of that is about to change," says Blakesley. "We are going to give the entrepreneur what the need to succeed, that's the bottom line."