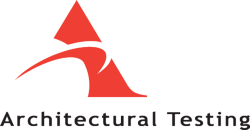 Expanding our testing services for the Los Angeles Department of Building and Safety to include Fire Testing is another way we enable our clients to get the most out of their code compliance efforts
York, PA (PRWEB) September 25, 2012
Following an inspection of Architectural Testing's (ATI) fire testing facility at their corporate headquarters in York, Pennsylvania, representatives from the City of Los Angeles Department of Building and Safety (LADBS) granted an approval to include Fire Testing on ATI's approved testing agency license. Under the provisions of section 98.0503 of the Los Angeles Municipal Code, the City of Los Angeles now approves Architectural Testing as a testing agency licensed for the following types of testing: deck board span rating, handrails, structural, curtain wall, acoustical, physical, concrete, masonry, thermal, safety glazing, windows, doors, skylights, and fire testing, including flammability and combustibility.
By increasing the scope of testing services recognized by the City of Los Angeles, ATI adds value to the building product industry by allowing manufacturers to address more of their needs at a single testing agency. "Expanding our testing services for the Los Angeles Department of Building and Safety to include Fire Testing is another way we enable our clients to get the most out of their code compliance efforts", said Matt Freeborn, Fire Program Manager at Architectural Testing. "Our goal is to offer a comprehensive scope of services that effectively eliminate the need for a building product manufacturer to have to manage several testing projects at multiple testing laboratories."
To obtain more information or to start a testing project, building product manufacturers may contact Matt Freeborn at 717.764.7700 or mfreeborn(at)archtest(dot)com.
Founded in 1975, Architectural Testing, Inc. (ATI) is a leading product testing service provider in North America, with ISO/IEC 17025 accreditation and capability to perform more than 2000 defined test protocols at one or more of its thirteen full-service laboratories. Testing is available for building products and systems of all types, in the form of individual units and full-scale mock-ups, roofing materials and systems, concrete and masonry, insulation and construction materials, sealants, adhesives, and many others. Architectural Testing offers certification services including a building product listing program, with a staff of professional engineers licensed in twenty states. They also offer consulting services including building envelope commissioning and forensics, and maintain qualified field testing crews that travel all over the continent to perform air/water testing on existing buildings and new construction. Architectural Testing's suite of services allows for it to be the complete solution for product CONFIDENCE. For more information, visit http://www.archtest.com.