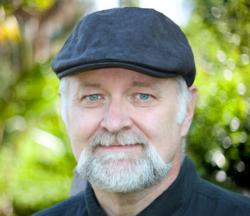 David Farland mentored bestselling writers such as Stephenie Meyer, Brandon Mull, Brandon Sanderson,and Jessica Day George.
Saint George, UT (PRWEB) September 27, 2012
Every November, thousands of writers work hard on their novels for National Novel Writing Month, or NaNoWriMo, but many find it difficult to focus on their stories when other responsibilities like jobs, family, or phone calls are competing for their attention. David Farland's Writers Death Camp, a week-long workshop taught by the award-winning, international bestselling author of The Runelords and Nightingale, eliminates those distractions and provides an environment rich with creativity so writers can do what they want: write. Scheduled for the first full week of November, the workshop also offers a productive start to National Novel Writing Month.
At Writers Death Camp, participants have the opportunity to write while having instant access to the instructor and other writers who share their dreams, which helps keep inspiration and drive flowing. Each day David Farland will teach writing classes, but attendance is not mandatory; if a writer is on a roll with her story, she can keep writing. Workshop participants will also have the opportunity to spend breakfast, lunch, or dinner one-on-one with David to discuss their novel, writing career, or anything else of their choice.
Each afternoon, participants will be given writing assignments to spur their creativity. Evenings will be reserved for writing, with the exception of movie night, where we will study story structure in filmmaking.The workshop also enables people to meet, network,and befriend other writers.
Writers Death Camp is David's most intensive workshop and geared toward those who are serious about writing. David has authored nearly fifty novels and anthologies and has mentored new bestselling writers like Stephenie Meyer, Brandon Mull, Brandon Sanderson,and Jessica Day George. Dave has taught creative writing at Brigham Young University, and is currently the lead judge for the L. Ron Hubbard Writers of the Future Contest, one of the world's largest and most prestigious short story writing contests.
David's classic science fiction novel On My Way to Paradise won the Philip K. Dick Memorial Special Award for "Best Novel in the English Language," and his historical piece In the Company of Angels won the Whitney Award for "Best Novel of the Year." His latest novel, Nightingale, has won the International Book Award for Best Young Adult Novel of the Year, and also has won the Hollywood Book Festival for Best Book of the Year. Dave enjoys providing helpful advice and feedback at his workshops.
Writers Death Camp will take place in St. George, Utah at the Ramada Inn, from November 5th to 9th and costs $600 for the week. For more information, or to sign up, visit the website.