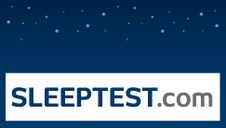 By increasing awareness of OSA, we can have a dramatic effect on the quality and longevity of our patient`s lives
New Bern, NC (PRWEB) September 27, 2012
Reid Hart, DDS, MAGD, is part of the treatment plan, for those patients who suffer from sleep apnea. As a dentist, he is able to treat sleep apnea sufferers and those who are CPAP intolerant, through oral appliance therapy (OAT). "OAT is proven and effective treatment alternative for patients with obstructive sleep apnea (OSA)," Hart said.
Dr. Hart offers OAT through creating a custom fabricated mouth piece that is similar to a retainer. The mouth piece is custom fit and works by repositioning the jaw and pushing the tongue forward or by restraining the tongue to keep the airway open. "There are many benefits to oral appliance therapy. It is a treatment modality that is effective, few side effects and is easy to use," Hart said.
The Mayo Clinic defines sleep apnea as "a potentially serious sleep disorder in which breathing repeatedly stops and starts." Obstructive sleep apnea (OSA) is considered to be the most common form and occurs when breathing repeatedly stops and starts during a sleep cycle. The amount of time can range from seconds to minutes.
Dr. Hart became involved in treating patients, after a family member was diagnosed with sleep apnea. Through his research he found that an estimated 40 million Americans suffer from sleep apnea and that in addition to that, many people go undiagnosed. "After researching the topic for my family member, I was overwhelmed with the extent of this problem in America and it prompted me to make a change in my practice," Hart said.
Currently Dr. Hart is offering a free consultation to those who feel that they might be at risk for having sleep apnea. "I have invested in equipment, training and education to provide the best care we can for our patients," Hart said. "By increasing awareness of OSA, we can have a dramatic effect on the quality and longevity of our patient`s lives."
Dr. Hart received his DDS degree in 1980 from the University of North Carolina at Chapel Hill. In 1995 he received his fellowship in the Academy of General of Dentistry. In 2006, Dr. Hart received his Masters in the Academy of General Dentistry. In addition, he has taken over 1900 hours of continuing education. From 2005-2006, Dr. Hart served as President of the North Carolina Academy of General Dentistry. He was a faculty speaker and mentor with the Pride Institute from 1995-1999. This organization teaches dentist how to manage their practice and to be a leader in their profession. Dr. Hart is an active member in the American Academy of Sleep Medicine, the Academy of Dental Sleep Medicine, the North Carolina Academy of Sleep Medicine and the American Dental Association. Dr. Harts' office is involved with the Merci Clinic of New Bern, a clinic that offers medical and dental care to those who could not afford it otherwise. Dr. Hart sees patients in his office that are in need of emergency care. In addition, he is also involved with the DDS program of North Carolina.
The Donated Dental Services (DDS) program is a group of dentists and support labs that provide comprehensive care, for those that can't afford it. With the economic problems of recent years, there are a lot of people in need of basic dental care; this is one way Dr. Hart and surrounding dentists are trying to make a difference.
For more information on oral sleep appliance therapy or to schedule a consultation, call (252) 638-3838 or visit http://hreidhartdds.com/index.html . To find out if you may be at risk for having sleep apnea, visit http://www.SleepTest.com to take an online questionnaire. SleepTest.com is an online resource dedicated to educating the public on the dangers of untreated sleep apnea and treatment options. The goal is to offer a free preliminary online screening that can help identify people who may be at risk for this sleep disorder. The sleep test evaluation is quick and easy, and can be completed in about 5 minutes. SleepTest.com has partnered with dental sleep medicine giant, Sleep Group Solutions, to help offer the most comprehensive dental sleep medicine solution in the industry.