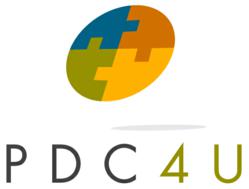 "The overwhelming majority of payers, including delinquents, want to resolve their situation," says Kent Green, Vice President of PDC4U. "We've engineered our process to include self-curing mechanisms that promote those people to pay."
Ogden, UT (PRWEB) September 27, 2012
"The overwhelming majority of payers, including delinquents, want to resolve their situation," says Kent Green, Vice President of PDC4U. "We've engineered our process to include self-curing mechanisms that promote those people to pay."
The addition of Initiative to the PDC4U Cash Acceleration Management suite of products allows corporate clients to place a link to the payment portal on their billing statements. Payers can then access the link directly to launch the Initiative Payment Portal, which will guide them through the payment process. The payer can choose to pay the debt in full or setup their own recurring payment schedule. Certain criteria can be defined by the client in regards to payment schedule creation, such as minimum payment requirements based on the payer's total account balance. Once the schedule has been saved, the payer can also opt to receive notifications of upcoming payments via text message or email.
Covering every type of payment option, PDC4U's Cash Acceleration Management positively enhances the consumer experience. By making it as flexible and simple as possible, PDC4U enables their clients to increase cash flow and optimize revenue cycle management.
About PDC4U
PDC4U is a cloud-based payment processing service founded in 2005. PDC4U allows companies new to merchant processing to accept credit cards and ACH transactions for payment, via the phone, Internet or on the go with mobile devices. PDC4U compliments existing merchants with features designed to reduce receivables and tremendously increase cash flow. The company actively assists U.S. based businesses and organizations nationwide, including but not limited to, utility companies, medical facilities, and the accounts receivables management industry. A Delaware limited liability company, PDC Pay Data Center, doing business as PDC4U, is owned and operated by Beyond Investments, Inc.