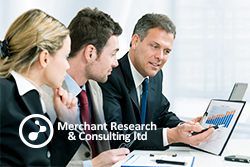 London, UK (PRWEB) September 26, 2012
Following the global financial crisis, the demand for benzene has grown faster than capacity additions, resulting in some degree of stability in the market. Thus, some of the benzene projects discontinued due to the recession are currently being restarted, especially those in China and the emerging world. Though, for some refineries, the future for benzene production remains bleak. As benzene is produced mainly as a by-product, the supply of benzene is fuelled mostly by the fate of gasoline, ethylene and paraxylene, than by the profitability or demand for benzene.
Forecasts say the global demand for benzene will grow at an AAGR of just over 3% during the next five years. Ethylbenzene/styrene, cumene/phenol and cyclohexane will continue to consume over 80% of the benzene produced in years to come.
Insightful review of the benzene market and its future development is presented in the market research report "Benzene: 2012 World Market Outlook and Forecast up to 2017".
The study gives a true insight into the national, regional and global markets for benzene. The report limelights the market's present standing, historical background and future landscape.
The report details the key market statistics and indexes, including production and consumption volumes, demand trends, prices for benzene and trade activities, information on top producers and consumers. The future projections depicting how the market is set to evolve in the coming five-year period, future trends, opportunities, volumes and prices in the market are also addressed in the study.
Report Details:
Benzene: 2012 World Market Outlook and Forecast up to 2017
Published: January, 2012; monthly updates available
Pages: 243
http://mcgroup.co.uk/researches/benzene
Report Contents:
DISCLAIMER
RESEARCH METHODOLOGY
1. INTRODUCTION: PROPERTIES AND USES
2. MANUFACTURING PROCESSES
3. BENZENE WORLD MARKET
3.1. World benzene capacity

Global capacity broken down by region (incl. regions shares)
World capacity divided by country (incl. countries shares)
Benzene producers and their capacity (by plant)
3.2. World benzene production

Global production dynamics (2003-present)
World production by region, 2011
Global production by country, 2011
3.3. Benzene consumption in the global market

World consumption (2003-present)
Consumption by end use sector, 2011
Consumption trends in Europe (incl. historical background 2003-2011)
Consumption trends in Asia (incl. historical background 2003-2011)
Consumption trends in North America (incl. historical background 2003-2011)
3.4. Benzene global trade

World trade dynamics
Export and import flows in regions
3.5. Benzene prices in the world market

Prices dynamics in Europe
Prices dynamics in Asia
Prices dynamics in North America
4. REGIONAL MARKETS ANALYSIS
Each country section comprises the following parts:

Total installed capacity in country
Production in country (2006-2011)
Manufacturers in country
Consumption of in country (2006-2011)
Suppliers in country
Export and import in country (2005-2010)
Prices in country
4.1. Benzene European market analysis
Countries covered:
Belgium
Bulgaria
Czech Republic
Finland
France
Germany
Hungary
Italy
Netherlands
Poland
Portugal
Romania
Russia
Serbia & Montenegro
Slovakia
Spain
UK
4.2. Benzene Asia Pacific market analysis
Countries included:
China
India
Indonesia
Japan
Singapore
Taiwan
Thailand
...
"Benzene: 2012 World Market Outlook and Forecast up to 2017" is included into the catalogue "Petrochemicals", which also features reviews on Benzene, Caprolactam (CPL), Ethylbenzene (EB), Ethylene, Formaldehyde, Melamine, Methyl Ethyl Ketone, Orthoxylene, Phthalic Anhydride (PA), Styrene, Toluene markets.