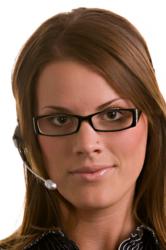 Many businesses do struggle with selecting a telemarketing company...
Basingstoke, UK (PRWEB UK) 26 September 2012
Telemarketing costs in the UK do vary quite considerably, ranging from around £150 per day up to nearly £1,000 per day. Marketing Quotes suggests that there is a need to have the telemarketing community regulated in order to prevent excessive pricing and protect consumers.
Marketing Quotes have found that most UK telemarketing companies operate on a fixed price per day (plus VAT) and the day rates from different telemarketing companies can vary quite considerably. Freelancers tend to charge less than £150 per day, and consultants can charge nearly £1,000 per day for high end telemarketing and appointment making.
Anne Richards (who works with Marketing Quotes) commented 'we work with around 600 telemarketing agencies around the UK, and have found that telemarketing prices do vary from around £150 per day (plus VAT) to around £600 per day (plus VAT). Specialist telemarketing consultants can charge even more, depending on the campaign or the level of calling that they offer. Many businesses do struggle with selecting a telemarketing company, as it is difficult to justify high rates other than on the agencies track record. If the telemarketing company can deliver lots of sales leads or appointments, then most businesses would be happy to pay top dollar, however the proof is in the pudding. Not until the campaign is under way and several days of calling have been carried out will results become apparent, and this could mean hundreds (or thousands) or pounds being spent first.'
With many telemarketing agencies starting up, finding a good agency that has industry experience, a track record and can produce results at an amicable price is difficult and time consuming. Most UK businesses seek a telemarketing company that can offer guarantees and assurances that the money invested into the telemarketing campaign will result in high profits and more sales leads.
About Marketing Quotes - Marketing Quotes is a free service to UK businesses to help them get free quotes and advice from local telesales agencies and marketing companies.