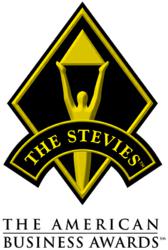 Scenario-based simulations like this are helping soldiers apply their training in the field, where it matters.
Alexandria, VA (PRWEB) September 28, 2012
Carney, Inc. received a gold Stevie award for the Transportation Corps (Unit Movement Operations) Composite Risk Management Course in the Professional Education category as well as a bronze Stevie award in the Business/Government category. This training is designed to challenge the learner to apply the Army Risk Management Process to mobilization and deployment mission hazards. The interactive course allows the learner to experience and apply risk management principles to real-world accident scenarios derived from actual accident reports and statistics. A series of 3D animated vignettes present the learner with decision points where the choices they make impact the vignette's outcome. This high level of engagement motivates the learner to apply what they've learned while observing and reacting to developing situations, just as they would during the course of a real deployment.
"These awards recognize a long standing focus both within Carney and within these agencies to develop and adopt innovative technologies that deliver significant value back into the organization," said President and Founder John Carney.
The American Business Awards are the nation's premier business awards program. More than 3,000 nominations from organizations of all sizes and in virtually every industry were submitted this year for consideration in a wide range of categories.
"We're delighted to recognize so many innovative companies, new products, technical achievements, and technology executives in the ABA's new product and tech awards categories," said Michael Gallagher, president and founder of the Stevie Awards. "It's gratifying and inspiring to have received so many remarkable entries for this year's competition. We look forward to staging this event in San Francisco for years to come."
Details about The American Business Awards and the lists of Stevie Award winners who were announced on September 17 are available at http://www.stevieawards.com/aba.
About Carney, Inc.
Carney, Inc. is a federal contracting firm founded in 1994 with a single mission: Performance Acceleration – helping clients do more with less. Carney, Inc. specializes in advanced solutions in areas such as eLearning, human capital, enterprise social performance, and mobile applications, all designed to help clients perform at the speed of need. Throughout the years the privately-held company has garnered much recognition including Brandon Hall and Stevie Awards for work with federal clients such as Army, and the U.S. Department of Veteran's Affairs. The firm is conveniently headquartered in Old Town Alexandria, VA. More information on Carney, Inc. is available online at http://www.teamcarney.com
About the Stevie Awards
Stevie Awards are conferred in four programs: The American Business Awards, The International Business Awards, the Stevie Awards for Women in Business, and the Stevie Awards for Sales & Customer Service. Honoring organizations of all types and sizes and the people behind them, the Stevies recognize outstanding performances in the workplace worldwide. Learn more about The Stevie Awards at stevieawards.com.