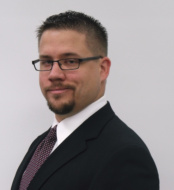 A DWI in North Carolina is a very serious charge and should not be taken for granted.
Raleigh, NC (PRWEB) September 27, 2012
Every year, North Carolina performs a ramp up of efforts to catch individuals who are drinking and driving on North Carolina roads. This program involves an increase in patrols as well as an increase in DWI checkpoints that are set up. This year, the Booze It or Lose It Campaign ran from August 17 through September 3rd. Ultimately, this program results in an increase in charges for those violating North Carolina DWI Laws.
The North Carolina Transportation Secretary Gene Conti announced September 12 the results of this year's campaign. There were 1,849 checkpoints set up during the Booze It or Lose It campaign, resulting in a total of 2,745 North Carolina DWI citations issued. Additionally, there were other charges, citations and arrests which results from this campaign. In addition to the DWI charges in North Carolina, the campaign resulted in a total of 94,125 traffic and criminal violations charges.
In Wake County, where the capital of North Carolina resides, there were 34 checkpoints set up, leading to 209 DWI Arrest alone in Wake County; the highest number of DWI charges issued by any North Carolina county during the program.
"A DWI in North Carolina is a very serious charge and should not be taken for granted." Raleigh DWI Defense Attorney and Raleigh Criminal Defense Attorney M. Moseley Matheson was quoted as saying. "Individuals facing a DWI charge should understand that there are serious consequences which come with the charge. A conviction will lead to hundreds, if not thousands of dollars in costs, fines and insurance rate hikes, in addition to driving privilege suspension. In some cases, mandatory jail sentences may result from a DWI conviction in North Carolina, even if this is your first offense."
Under North Carolina Law, a Driver has violated the North Carolina DWI Law if they are found to be driving on a North Carolina street, highway or 'Public Vehicle Area', and either have a Blood/Alcohol concentration of .08 or above at any relevant time after their arrest or if the Driver is "Appreciably Impaired."
In North Carolina, a DWI Conviction can result in costly court costs, fines as well as a insurance premium increase as much as 400% for the following three years. Additionally, a DWI conviction carries with it a one-year suspension of the Defendant's driving privileges. In some instances, a Defendant may be eligible for a Limited Driving Privilege for some or all of the license suspension period.
Raleigh DUI Lawyer M. Moseley Matheson explains, "it's important to understand that DWI Cases, though very complicated, should be evaluated for potential problems. Whether the Defendant was charges as a result of a traffic stop or a check point, there are certain things which a DWI Defense Attorney will evaluate in anticipation of potentially going to trial. No one should face a North Carolina DWI charge alone. If an individual was charged as a result of the Booze It or Lose It campaign, they should get in touch with a local DWI Defense Attorney as soon as possible."