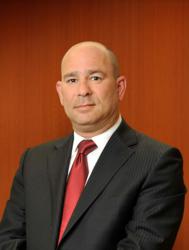 Employers need to take a look at what they are doing with their plans. They have more liability than they know, said Kaye.
Warren, NJ (PRWEB) September 27, 2012
Steven W. Kaye, Founder and President of AEPG® Wealth Strategies, a comprehensive wealth management firm located in Warren, NJ, spoke at the Employee Benefits Adviser National Symposium in Phoenix, Arizona on September 11 & 12, 2012 on "The Changing Landscape in the 401(k) Marketplace: What's Next?"
Kaye discussed the latest trends and best practices concerning new fee disclosers, regulations, investment trends and education delivery systems, including "Gamification". Gamification is the use of game play mechanics to encourage users to engage in desired non-game applications and behaviors. More people in the US meet the definition of active gamer (141 million) than save for retirement (61 million).* EBRI & Newzoo. Companies such as ING , Mindbloom and Axa Equitable are picking up on this trend and are releasing online educational games and apps for smart phones to encourage the public to learn about important financial concepts. ING's version is called, STRUCT, a casual game that leverages the media value and the phenomenon of games to build financial literacy through characters and play that parallel the concepts of risk, diversification, goals and achievement. Why a game? Gaming just passed email as the second most popular online activity behind social media.*Wall Street Journal August 2010. Axa's version, Pass it On!TM, turns learning about for life insurance into a fun adventure which has been played over 455,000 times by visitors to the site. "Educating the participants of the retirement plans that we administer about the importance of saving for retirement is a top priority for the staff at AEPG Wealth Strategies," said Kaye.
Mr. Kaye went on to focus on the more recent hot button issues such as fee disclosure and plan sponsor liability. Since the March 2008 Supreme Court ruling which no longer limits participant claims against trustees to class action lawsuits, essentially any participant can bring an action against a 401(k) sponsor. "Employers need to take a look at what they are doing with their plans. They have more liability than they know," said Kaye. Lawsuits against retirement plan sponsors were up 900% in 2009 and 70% of Department of Labor audits resulted in fines in 2011. "This is why it is so important to have a trained fiduciary work with you to administer your retirement plan," Kaye explained, "approximately 50% of the plans in the US are provided by a financial advisor who only manages 1 retirement plan and 70% of the plans by advisors who only have 1-4 plans. Plan sponsors need to be sure that the advisor they choose for their plan has the expertise and fiduciary responsibility to properly advise them in these litigious days that we live in."
About Employee Benefits Advisor - The Benefits Group of SourceMedia provides up to the minute news and information for HR and Benefits decision-makers as well as brokers, advisers and consultants. No other media group delivers as much information to readers or exposure to advertisers looking to influence this audience. Through our magazines, websites, newsletter, web seminars and face-to-face events, the Benefits Group is the leading information resource for the ever changing HR & Benefits marketplace.