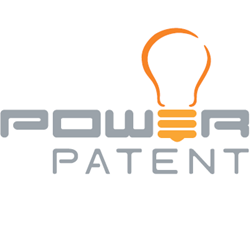 One of the most important things a new inventor can do is a simple search to see if their idea was once someone else's idea
Santa Clara, CA (PRWEB) September 27, 2012
PowerPatent, Inc., the company that empowers entrepreneurs and innovators to protect their intellectual property, announces a free patent search system for inventors and entrepreneurs who are considering filing a patent to protect their intellectual property.
Mark Reyland, executive director of the [United Inventors Association of America, notes that "One of the most important things a new inventor can do is a simple search to see if their idea was once someone else's idea. Every day in America there are husbands and wives who invest their family's last dollar in that great new idea. The problem is, they enter a lion's den of companies but are unarmed with the education that could help them. PowerPatent's free search system is a fantastic tool for inventors to take a positive, educated, first step. "
The search system empowers inventors who use ProvisionalBuilder™, the industry's most comprehensive patent-creation software. ProvisionalBuilder is designed for individual inventors, entrepreneurs, startups, small businesses and universities that need to quickly draft and file strong, high-quality patent applications to protect their ideas and intellectual property. This powerful, expert-designed software guides entrepreneurs through the entire patent-creation process, enabling them to protect and monetize their intellectual property by successfully filing a provisional patent.
About PowerPatent
PowerPatent Inc. is a privately held software applications company headquartered in Silicon Valley. Our company's products are designed and developed by a team of legal, software, user experience, and Web design professionals.
Our mission is to democratize the intellectual property (IP) ecosystem. Our tools provide a cost-efficient framework for inventors to participate in the IP system and be recognized and rewarded for their ingenuity.
For more information, visit http://www.powerpatent.com, follow us @powerpatent on Twitter, and like us on Facebook.