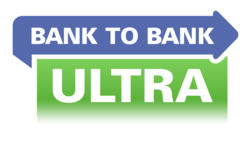 John Kunze, President and CEO of Xoom Corporation said: "Although all of Xoom's bank deposit services are excellent, some are so fast that they feel almost magical. At Xoom, we are calling these services Bank-to-Bank ULTRA."
San Francisco, CA (PRWEB) September 26, 2012
Xoom Corporation, a global online money transfer provider, has introduced Bank-to-Bank ULTRA, a new higher-tiered level of service that provides confirmed bank deposits in less than one hour.
Xoom customers can deposit money in one of the selected bank services deemed Bank-to-Bank ULTRA, and that money will be available for withdrawal in less than one hour during partner bank processing hours. Customers will then receive confirmation that the transaction has been completed via email – all at no additional fees.
"While our customers can always expect great service from Xoom and our partner banks—convenient, fast deposits with guaranteed exchange rates and no added fees—we are very excited to introduce Bank-to-Bank ULTRA," said John Kunze, President and CEO of Xoom Corporation. "Although all of Xoom's bank deposit services are excellent, some are so fast that they feel almost magical. At Xoom, we are calling these services Bank-to-Bank ULTRA." Kunze added that if an ULTRA deposit takes more than one hour,* the customer can request a coupon for the value of the service fee on their next transfer.
Bank-to-Bank ULTRA is available in the Philippines, United Kingdom, Mexico and several countries throughout Central and Latin America. Click Xoom's Bank-to-Bank ULTRA to find out which countries and banks provide the ULTRA service. Also included are 'honorable mentions' - bank deposit services that don't quite meet the ULTRA criteria yet, but are worth highlighting. http://www.youtube.com/watch?feature=player_embedded&v=NhsYXb4euzs
*Excludes transactions that are subject to additional Xoom review for risk management. Deposit times may vary. ULTRA service is available when sending money within the partner bank regular processing times.
About Xoom Corporation
Xoom is a global online money transfer provider, focused on helping consumers send money in a secure, fast and cost-effective way using their mobile phone, tablet or computer. With quarterly gross sending volume of more than $850 million, Xoom has more than 650,000 active customers sending money to family and friends in 30 countries worldwide. The company is headquartered in San Francisco and can be found online at http://www.xoom.com
#