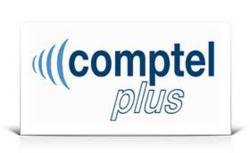 Is your company challenged with the jurisdictional filing requirements, tax rates, and what forms to file? Then stop by booth 720 and discover Atlantax
Atlanta, GA (PRWEB) September 26, 2012
Atlantax Systems, Inc., the premier State and Local Tax (SALT) compliance company has announced they will be an exhibitor at the Comptel Plus Fall 2012 Conference and Expo in Dallas on October 7-10. The COMPTEL PLUS Fall 2012 Convention & EXPO is the preeminent networking event for innovative communications companies and their supplier partners. Held twice a year, COMPTEL PLUS attracted approximately 212 exhibitors and more than 4,360 attendees at their 2011 events.
The COMPTEL PLUS Fall 2012 Convention & EXPO offers three days of educational programming and features top-notch speakers with decades of industry experience. The agenda is currently being finalized but one can expect to hear about the latest trends, learn about successful case studies and participate in interactive discussions about the business, technology and regulatory issues impacting the competitive communications industry.
Staying compliant is always a major concern for businesses with taxable sales and that is where Atlantax System's proprietary compliance software and experienced staff really shine. Atlantax Systems offers many outsourced services to assist businesses with their compliance function including monthly State and Local Tax (SALT) compliance reporting, tax consulting and audit services.
Register for the Comptel PLUS Fall 2012 Expo show today and stop by Booth 720 to visit with an Atlantax Systems representative.
Learn more about Atlantax Systems by visiting our website at the following link: Sales and Use Tax Compliance
This release was submitted by Click Ready. A National SEO Marketing Company